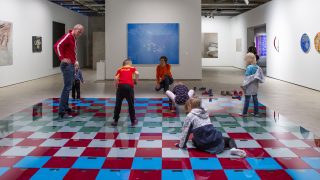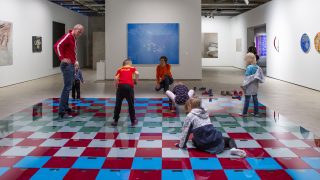 The fall school holidays are the perfect time to visit EMMA, whether alone or with friends or family. A varied line-up of events is in store for every day of the week. Choose your favourite day or come every day. Remember that children should always attend Art Break with an adult. Art Break is organized in collaboration with art education students of Aalto University. Workshops and materials are included in the museum admission.
Programme
Tuesday 15 October: Finding the red line
Wednesday 16 October: Mysterious Light 
Thursday 17 October: Toys on Thrones 
Friday 18 October: Free movement!  
Related
More events