Espoo Museum of Modern Art
Event
Children's Museum Festival: Journey of Discovery 2022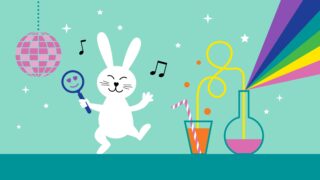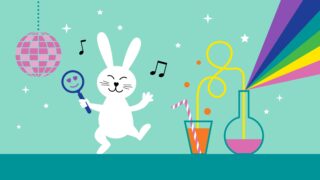 Bring along the kids for an exciting day of adventure at the WeeGee Exhibition Centre! Our weekend of fun events designed for kids aged 4–10 and adult co-adventurers features a line-up of inspiring workshops and boredom-busting physical activities. Get moving with Skidit and explore music and rhythm in the toe-tapping Disco Laboratory! Hear musical answers to children's tricky science questions from the singing science expeditioners, Laulavat tiedeseikkailijat! 
The Exhibition Centre WeeGee has plenty of safe space for everyone to enjoy the adventure while taking each other into consideration. Have a blast on a Journey of Discovery!
The WeeGee journey of discovery is a coproduction between EMMA – Espoo Museum of Modern Art, WeeGee Exhibition Centre, and Espoo City Museum KAMU, with the involvement of the Espoo School of Art and the Arkki School of Architecture for Children and Youth.
Explore the programme here. We welcome the entire family to the festival!
In cooperation with AFRY.
Taking part to Children's Museum Festival is included in the museum admission (12/10 €, free admission for under 18 years and over 70 years).
Laulavat tiedeseikkailijat © Paula Virta / EMMA

Skidit Disco Laboratory © Paula Virta / EMMA
Find us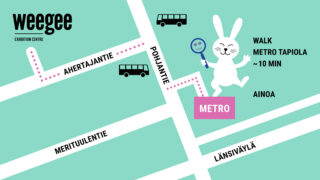 Exhibition Centre WeeGee, Ahertajantie 5, Espoo.
WITH METRO

The easiest way to get to the Children's Museum Festival is by metro.Both westbound metro lines from Helsinki's city centre stop at Tapiola. Start your adventure at Tapiola station and walk to Weegee following the map!
Find exit A or B.
When exiting Exit A (Länsituuli): Go up the stairs, you will reach Länsituulentie.
When you get out of exit B (Sammonsilta): You will arrive at Sammonsilta, and then walk along the bridge to Länsituulentie.
Follow blue and black signposts

 

along Länsituulentie to WeeGee. The walking distance is about one kilometer.
WITH BUS

Buses in Espoo via Pohjantie (the bus stop is called WeeGee):
111, 113, 548, 549
116, 119 (Neighbourhood routes)
BY CAR
Outdoor parking
Address: Ahertajantie 5
Price: € 2.50 / hour
Payment methods: coins, card payment, Easypark (area code 508) and Parkman
Car park Kulttuuriparkki
The car park Kulttuuriparkki is open every day from 6 am to 11 pm (check-in). The cultural park has 100 parking spaces, with two accessible and 16 electric car spaces. Entrance by foot is from the pedestrian tower, which can be accessed with the registration number of the parked car.
Address: Ahertajankuja 5
Short-term parking Mon–Sun 24 h: € 2.50 / hour, starting at 30 minutes (minimum charge € 1.25)
Whole day parking: max 18 € per 24 h / continuous parking
Payment methods: card payment, Easypark (area code 508) and Parkman
Customer service / security: tel. +358 9 455 5531
Prices include VAT 24%.
Parking is supervised by Tapiola Paikoitus Oy (in Finnish).
Accessible parking spaces are located in front of the WeeGee house. The car park leads to a slope at the main entrance of WeeGee.
Other possibilities for parking are in the center as well as in the parking houses of Tapiola for example at Kaupinkalliontie.
Bus parking in front of the Exhibition Centre WeeGee or in the Espoo Metro Arena parking area (appr. 200 metres from WeeGee).
Related
More events