Event
Children's Museum Festival: Traffic Jam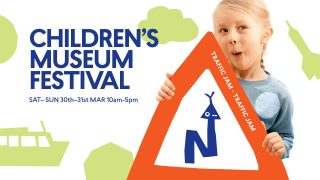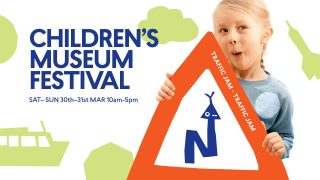 The children's museum festival brings a joyful atmosphere to WeeGee, filling the entire weekend with fun activities for the whole family. Traffic Jam offers a swinging medley of performances, non-stop workshops and fun for children and adults alike. Choose your set of wheels, step on the gas and head for WeeGee!
Only the imagination is the limit, as the weekend-long workshops set out to shape a car course, build a city of the future out of giant pieces and design vehicles of one's dreams. Children get to take the wheel at Finnish Toy Museum Hevosenkenkä car wash, and there are also spots for relaxation available in the midst of the swinging traffic. Traffic park constables Maltti and Valtti will maintain a lively order while Vilunki 3000 takes you on a speedy soundscape ride. Bands from Espoo Music Institute's pop & jazz department Ebeli and Juvenalia Music Institute will also hit the stage.
The Children's Museum Festival is an event for the whole family, organised together by the museums operating at WeeGee. Entry is free for those under 18 and over 70, others can enter for the price of the museum ticket. WeeGee Exhibition Centre accepts Museum Card.
Festival Stage: Saturday
Festival Stage: Sunday
Non-Stop Workshops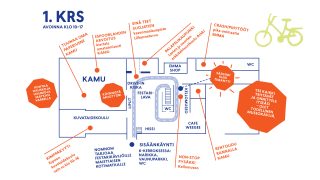 1st floor, open from 10am to 5pm
Make your own paper boat
Fold your own boat and fine tune it to accommodate you on your dream trip at Espoo City Museum KAMU.
You Make a Crosswalk face painting
Start the festival by getting a rad zebra-patterned crosswalk face painting.
Puzzle city
What does a city of the future look like without traffic jams? A workshop by Arkki, School of Architecture for Children and Youth, will see the construction of a giant-sized city from three-dimensional puzzle pieces. Light pieces make it easy to build spaces, houses and skyscrapers alone and together. The construction workshop is well-suited for both the smallest and tallest in the family.
Crash/Beep/Honk cutout animation
Cutout animation that can be spun between the hands. A round carboard piece with an image pair drawn on opposite sides is attached to a paper straw, and the image pair is connected by motion.
Relax on the beach
at Espoo City Museum KAMU
Non-stop
Explore the Finnish Museum of horology stop by stop, measure the minutes, hurry up in seconds, stop and halt!
Carpool
only Sun 10 am – 4 pm
At Espoo School of Art's workshop, you will create ideal future vehicles for travelling together with familiar as well as new faces. There is no more gas, what to pour in the tank, or should we turn to solar power instead? The workshop will approach three-dimensional shapes and include building a miniature-sized vehicle out of cardboard materials. Suited for the age group of approx. 4 years and older.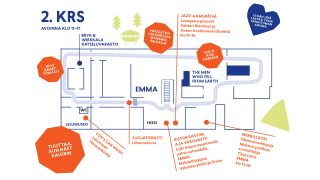 2nd floor, open from 11am to 5pm
Jazz morning
11 am – 2 pm
Jazz by Espoo Music Institute's pop and jazz department Ebeli; pianists Valtteri Nieminen and Anton Vuohtoniemi
Crosswalk point
Do you know how to cross the road safely using a crosswalk? What needs to be remembered before stepping onto one? Come and test your knowhow at the Finnish Road Safety Council's informative Crosswalk point!
Toy's car wash
The most fun car wash in town is now open! At The Finnish Toy Museum Hevosenkenkä, we will wash, wax, polish and dry your vehicle in no time. Our shop offers magnificent rides for curving your way to an incredibly efficient handwash. At our shop, you will also get new license plates and tires for your ride, along with all finetuning. So, leave the dirt and come and experience the world's coolest wash experience!
Sign away! traffic sign workshop
11 am – 4 pm
Play area! Schoolchildren's morning fast lane! Hug stop! Grandmother's spot! Pile of clothes! Silence for homework, please! What traffic sign does your home need the most and what instructions are needed for you to move around and live together? Attendants of EMMA's Sign Away! workshop will create traffic signs under the lead of Graphic Designer Tiina Latva.
Criss cross, drive safe!
A changing cardboard road network sponsored by Vahanen will be constructed at EMMA throughout the weekend. The cardboard roads are also built by Grano.
Take away your own NOMNOM travel snack from the NOMNOM spot on your way out.
The event is organised by WeeGee Exhibition Centre, EMMA – Espoo Museum of Modern Art, KAMU Espoo City Museum, Finnish Museum of Horology and Finnish Toy Museum Hevosenkenkä.
In collaboration with: Espoo School of Art, Arkki School of Architecture for Children and Youth and the Finnish Road Safety Council
The roads of Children's Museum Festival have been taped by Teippitarha.
Related
More events