Event
EMMA Talks: Interwoven – Exploring Materials and Structures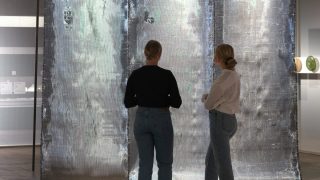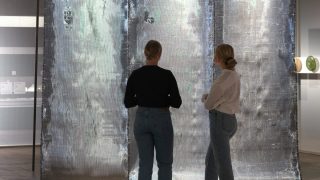 Maarit Salolainen, Adjunct Professor for Textile Design at Aalto University, narrates textile's role as a means for storytelling and in the development of humanity. The discussion is arranged in collaboration with Aalto University and is in English.
The book presentation of Interwoven – Exploring Materials and Structures written by Maarit Salolainen takes us on a journey to the world of woven textiles and shared textile stories at EMMA – Espoo Museum of Modern Art.
The book offers an introduction to the core of constructed textile design. The fascinating story of textile practices, fabrics, fibres and yarns, their past and present, and their cross-cultural roles, meanings and influences are interwoven through presentations of the design students' work. These emotionally rich, tactile textile stories are photographed by Eeva Suorlahti.
The book will be published spring 2020. Published by Aalto ARTS Books.
EMMA Talks: Interwoven – Exploring Materials and Structures is a part of the Textiles Tomorrow Summitt organized by Aalto University Wednesday 30 – Thursday 31 October 2019.
EMMA Talks is an open series of lectures and talks on themes related to EMMA's current exhibitions. The discussions look at life and society through the lens of contemporary art. Participation is free for students.
Related
More events