Espoo Museum of Modern Art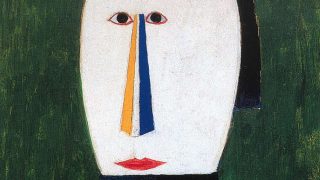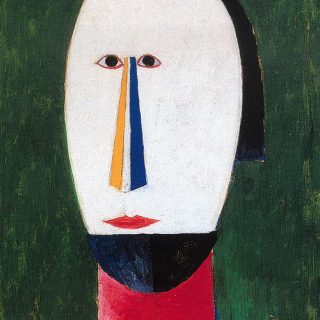 13.10.2006 - 07.01.2007
Kazimir Malevitsh
Kazimir Malevich (1878-1935) was a major art reformer and theorist of the 20th century and the developer of geometric abstractism. Malevich was born near Kiev, but at the beginning of the 20th century, moved to Moscow, then in the throes of violent upheaval, where he soon became the leader of the Russian avant-garde. Like other artists Malevich was interested in the new trends in continental art, initially in Symbolism, Neo-Impressionism, later in Fauvism- and Expressionism-inspired Primitivism and finally, at the beginning of the 1910s, in Futurism, Cubism and Cubo-Futurism.
In September 1913 Malevich first created his black square for the futurist opera Victory over the Sun. Soon to become a concept the black square marked a turning point in Malevich's art, the birth of Suprematism. For Malevich, Suprematism signified a broad philosophical-artistic theory through which he wished to find completely new norms for art. Art's task was to go beyond three-dimensional truth and express a spiritually higher level of knowledge, a fourth dimension. Geometric primary forms and strong primary colours became the starting points for his art. The square was the most important form, a philosophical symbol in which the surface and colours of the painting formed strong energy planes.
In the 1920s Malevich devoted himself to teaching and writing and became particularly interested in architecture and design. He turned to painting again at the end of the 1920s. Malevich's version of Suprematism can be seen in the weightlessness of his figures, simplified forms and bold colours. His idealised portraits represent universal archetypes acceptable to official Soviet art.
Malevich's art and thinking personify contemporary efforts to find new spiritual dimensions for space as well as for the mysteries of the mind. In Suprematism he sought to find a link between both of these and to create through his art a contact with the ultimate, the highest level of consciousness. His far-reaching achievement led to unimaginable possibilities: and, for example, Minimalism and Conceptualism are offspring of Suprematism.
SPIRITUALITY AND FORM 13.10.2006-7.1.2007
EMMA's exhibition, comprising more than one hundred works, presents a versatile overview of Malevich's oeuvre which covered many fields. The exhibition, which is the largest of its kind ever to be shown in the Nordic region, contains many rare works as well as works on public display for the first time.
Besides key works of Suprematism – several versions of the black square – the exhibition broadens our knowledge of Malevich by showing paintings spanning almost thirty years. Besides paintings and drawings architectons are shown, small three-dimensional plaster structures and architectural sketches, which present the artist's vision of urban space of the future, a socialist Utopia. The exhibition also contains Malevich's futurist book illustrations and costume designs for the opera Victory over the Sun, as well as actual versions of the costumes. On show too are dishes designed by Malevich, photographs and documents.