Espoo Museum of Modern Art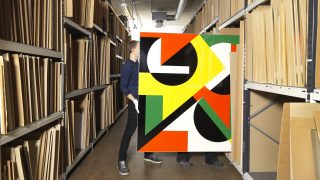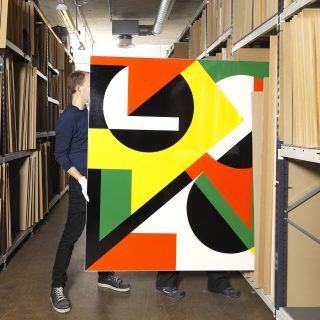 EMMA Collection
EMMA – Espoo Museum of Modern Art owns nearly 3,000 works highlighting modernism and contemporary art. A large number of works are on display in public buildings and outdoor venues around Espoo. The collection is augmented regularly with topical contemporary works related to the museum's exhibitions.
The EMMA Collection is built around the Espoo City Art Collection, which has been growing steadily since the 1950s. The City of Espoo initially began collecting art for schools, and later for public venues such as municipal offices, administrative centres and outdoor spaces. EMMA has been responsible for the upkeep and expansion of the collection since 2002.
The collection originally consisted mainly of graphic art, sculptures and paintings. The early works in the collection feature a rich selection of Constructivism and other samples of Finnish post-war modernism. A variety of neo-expressionist and postmodern paintings and public monuments have been added from the 1980s onwards. A newer selection of installations, photography, conceptual art and media art has been added since the 1990s. The EMMA Collection features Finnish as well as international artists, especially from the Nordic region. The latest acquisitions highlight various types of contemporary art.
The EMMA Collection contains two donated collections: the collection of kinetic art by Osmo Valtonen and Nokia's collection of contemporary art. In addition, the collection of constructivist works by Lars-Gunnar Nordström has been deposited to EMMA. The EMMA Collection additionally comprises an Art Pack used for enlivening educational projects, workshops and guided tours.
We recommend