Espoo Museum of Modern Art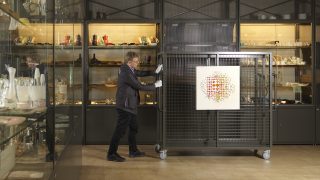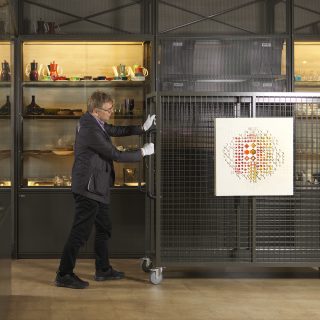 Tapio Wirkkala Rut Bryk Foundation
The Tapio Wirkkala Rut Bryk Foundation Collection comprises the personal archives of two legendary Finnish designers. It is also the largest existing collection of works by Rut Bryk and Tapio Wirkkala, including finalized artworks as well as items of industrial design, prototypes, sketches, drawings and photographs.
Rut Bryk (1916–1999) and Tapio Wirkkala (1915–1985) rank among Finland's leading modernists in the fields of art and design. Comprising over 5,000 items and an expansive body of archival material, the Bryk Wirkkala collection spans the entire breadth of their respective careers.
Rut Bryk's finished works include a selection of ceramic pieces, artworks and tile compositions. The collection additionally features her illustrations, preparatory sketches, graphic art and a comprehensive range of samples from her Seita textile designs.
Wirkkala is represented with a wealth of original drawings and sketches, hundreds of glassware items, plywood sculptures, furniture, examples of prototypes, models and ready products, chinaware, silverware and plastic designs as well as his self-made plaster and graphite moulds, graphic art and photographs.
The couple's children Sami and Maaria Wirkkala donated the Bryk & Wirkkala Collection to the Tapio Wirkkala Rut Bryk Foundation, which was established in 2003. In 2011 the Foundation entrusted the collection to EMMA. This rare and internationally significant collection is on permanent display in the Visible Storage opened in 2017.