Espoo Museum of Modern Art
Responsibility at EMMA
EMMA is committed to acting responsibly in all its activities. We are dedicated to promoting and improving accessibility, environmental sustainability, inclusiveness, and equality. We strive to continually improve our performance and we apply a systematic approach in our CSR planning. Here you will find details about the work we are doing to fulfill our promise of being a socially responsible museum.
EMMA is committed to being a responsible museum that offers visitors a powerful, spatially inspiring experience of modern and contemporary art and design. We welcome all visitors and plan our exhibitions and other activities for a wide spectrum of audiences. We strive to continually improve our CSR performance by collecting feedback from our visitors and stakeholders. An inclusive, accessible, and socially responsible museum offers the ideal context for presenting and enjoying art. We believe in art's power to change people and society for the better.
We utilize the expertise of our partners and consultants, and we are mindful that our work sets an example for the future of the museum field. We are agile and responsible in our response to social change.
Our organization offers an inspiring work environment for our team, fostering open dialogue and a problem-solving mindset. We hold each employee responsible for ensuring that our CSR principles are upheld in every task we undertake.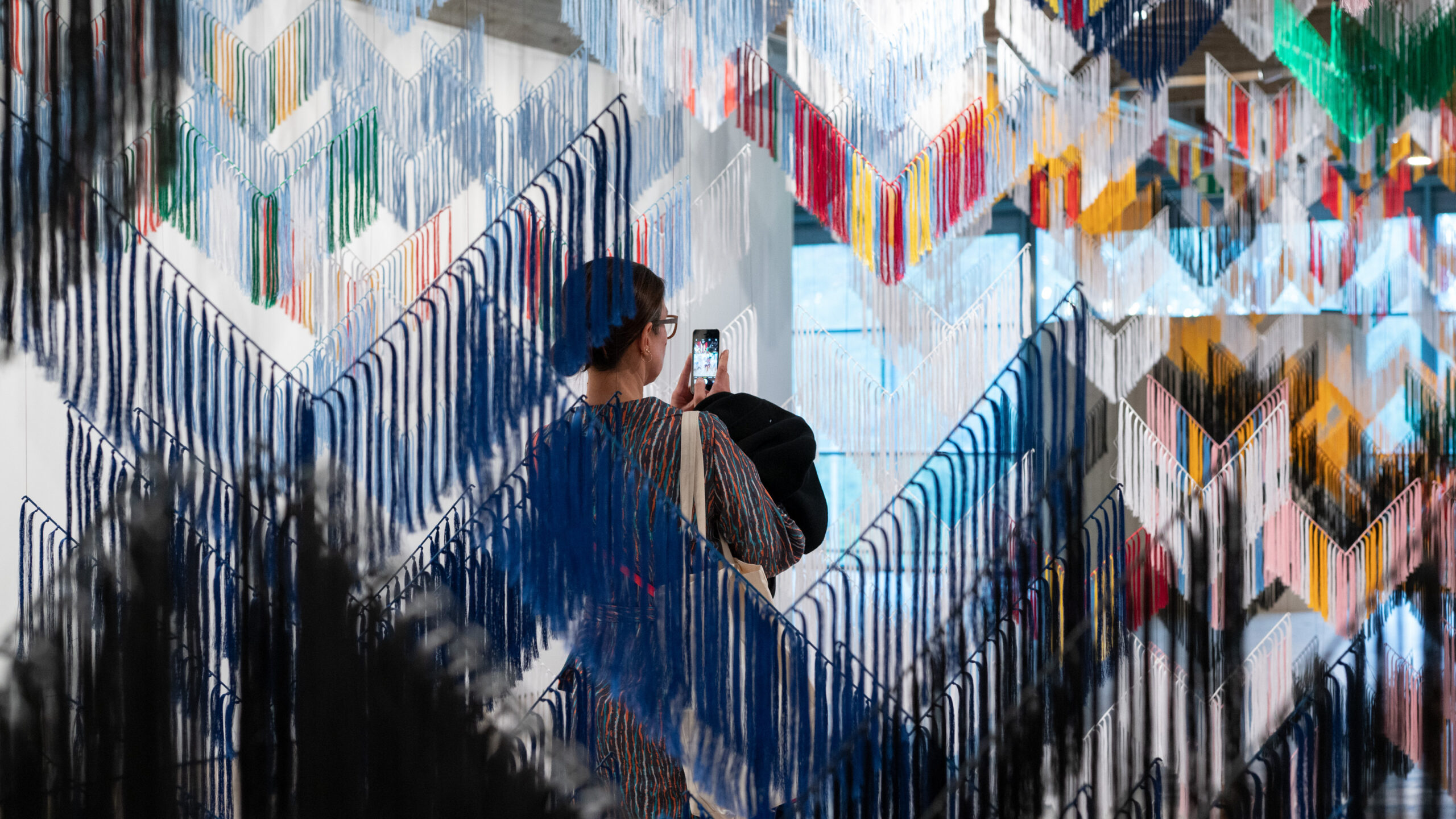 Promoting and improving EMMA's physical, cognitive, digital, economic, cultural, and social accessibility is part of our museum's daily work. We want to give our audiences equal opportunities to enjoy art, not only in our museum, but also outside its walls and on digital platforms.
Barrier-free access
EMMA is Finland's largest art museum, with a floor area exceeding 5,500 m

2

. Our spacious, barrier-free galleries are fully accessible to mobility-impaired visitors.

EMMA is accessible by lift on the second floor of the WeeGee Exhibition Centre. 

Please find further accessibility information here.
Cognitive and cultural accessibility
EMMA strives to use clear, easy-to-read language in its communications and other texts.

We utilize resources such as visitor surveys, Museum Card statistics, and expert consultants to monitor and improve our accessibility.

We ensure that our employees are up to date with their training. We have all received instruction from a diversity specialist who has assessed EMMA's linguistic and cultural accessibility. In addition, EMMA's employees recently attended a lecture on gender and sexual diversity given by Seta – LGBTI Rights in Finland.  

 
Digital accessibility
We embrace diversity as a strength, and we strive to ensure that everyone has equal opportunities to enjoy our museum, events, and activities and discover the positive energy of art. EMMA has its own diversity plan to promote inclusiveness in our organization, and we strive to cater for a wide spectrum of audiences with the content we offer.
 

Everyone is welcome at EMMA.

We all share responsibility for making EMMA a safer, inclusive museum. Please read EMMA's A safer space for all policy.

We have zero tolerance for discrimination, and our employees have been instructed to intervene in all instances of harassment, bullying and discrimination.

We prioritize accessibility and multicultural inclusion in all our activities and exhibition content.

 
We strive to minimize EMMA's physical and digital carbon footprint. In our daily work, we assign growing priority to ecological curating and sustainable art. 
As set forth in EMMA's environmental plan and environmental promise for the next three years, we are committed to improving our ecological performance by implementing a policy of resource-wise consumption and by setting new environmental benchmarks for the museum sector. 
We aim to cut waste by reducing the volume of materials we consume, by finding new ways of repurposing used materials, and by making ecologically sustainable choices. We actively inform the public about environmental affairs and share updates on the work we are doing to improve our ecological footprint. 
Sustainable development is one of the guiding principles embraced by the City of Espoo. A recent international benchmark study has ranked Espoo as Europe's most sustainable city, and Espoo is making good progress toward its target of achieving full carbon neutrality by 2030.   
Working together for a carbon-neutral EMMA
Our employees are highly motivated and unanimously committed to the goal of promoting sustainability in their daily work. Our organization employs a wide spectrum of experts, each of whom contributes in their own way to promoting carbon neutrality at EMMA. 
We hosted the Vihreä kädenjälki (Green handprint) project for EMMA's employees early in 2020. In the workshop, our teams brainstormed ideas for ways of improving sustainability in their daily practice. 

 

We have listed

EMMA's

 

20 

environmental objectives

, 

seven 

of which 

have already been attained, three are ongoing actions

s

, and ten are goals we are working towards

.

 

 

EMMA has been awarded an

EcoCompass

 certificate in recognition of our environmental performance

.

We reuse and recycle our packing materials. EMMA is a member of the Finnish Packaging Recycling RINKI Ltd.
And there's more:  
EMMA is part of MyHelsinki.fi's 'Think Sustainably – good living in Helsinki' service, which lists sustainable attractions and service providers in the Helsinki metropolitan area. The criteria were updated in 2020 with a greater focus on social and cultural sustainability.  

 

Read more from the article "An art museum that excludes nobody".
Responsible Administration at EMMA
EMMA adopted its Principles of Good Governance in 2013. The document is updated regularly to ensure full transparency of responsibilities and authority within the organization. Good governance – including responsible and transparent financial management – is among the aims set forth in EMMA's strategy. 
Fees paid to artists are based on recommendations issued by worker advocacy organizations and the Ministry of Education and Culture. The personnel's salary and reward system is based on competence and performance at work, applying a salary comparison system developed by Mandatum Life.
We urge our partners and stakeholders to adhere to sustainable and ethical practices both in their administration and other operations. The EMMA Code of Conduct (2023) is attached to all new contracts or cited in negotiations with forthcoming partners.
First Whistle – An easy-to-use and reliable whistleblowing channel
Using the First Whistle whistleblowing channel all members of the organisation and external partners and stakeholders can report suspected wrongdoing. We encourage talking things through. However, if you do not want it to be known that you are the one voicing the concern, then reporting it through the First Whistle is a good option.
The EU Directive, adopted in autumn 2019, obliges all organisations employing more than 50 people to provide a whistleblowing channel for both staff and a range of external partners.
Read instructions for reporting here. You can report a concern here.
If you wish to give EMMA feedback instead, you can do so using this form.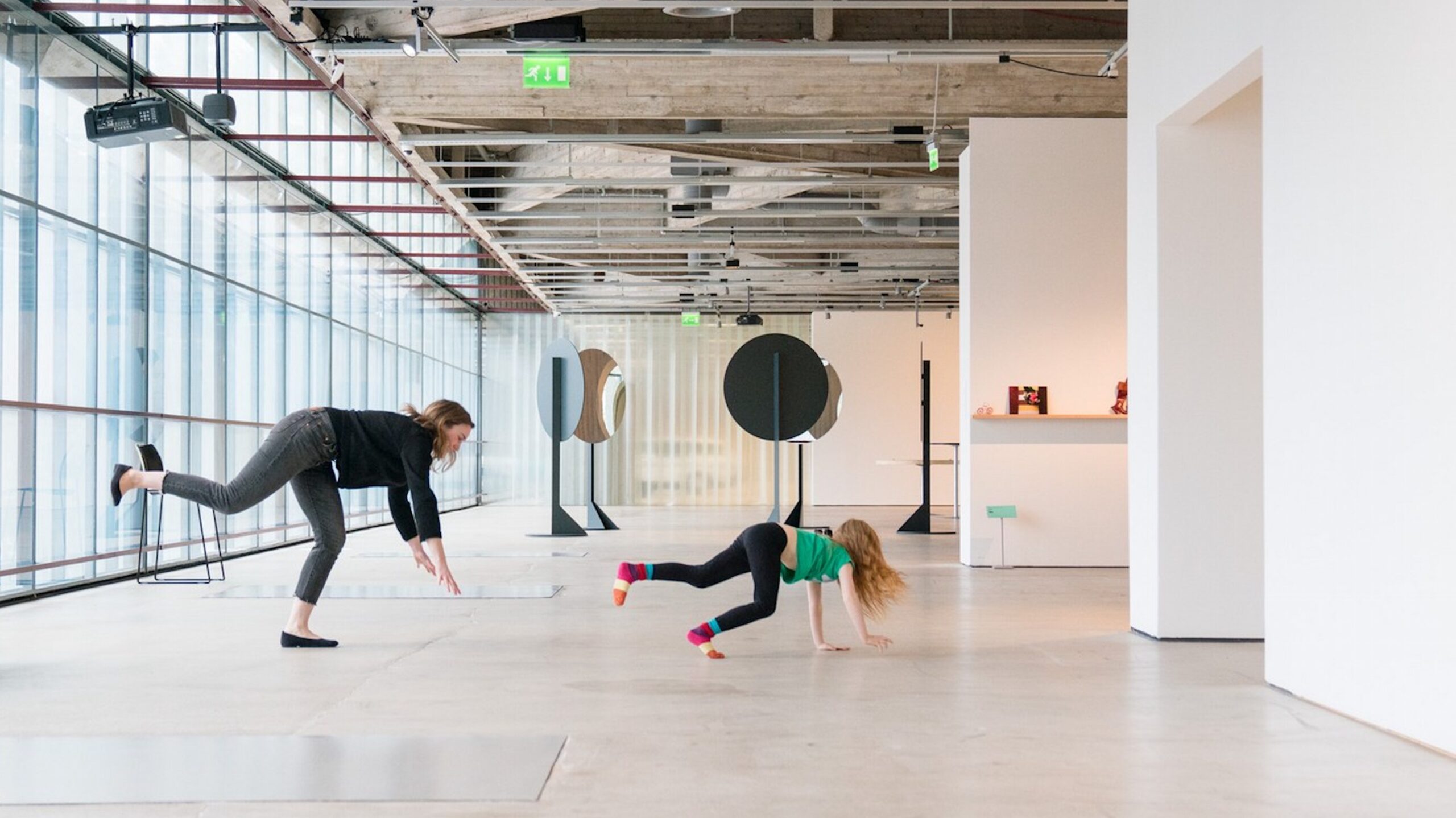 Sustainability promise
EMMA is committed to its promise of being an accessible museum that welcomes everyone. We are dedicated to continuing and monitoring our long-term CSR work and to adopting a more systematic approach in our efforts to improve our CSR practices.
We welcome your feedback!  
We would be happy to hear from you if you have any questions about EMMA's CSR work or would like to share your feedback. Please share your thoughts by filling in the feedback form below!