Espoo Museum of Modern Art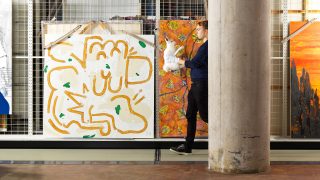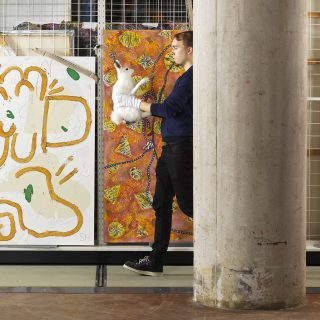 Saastamoinen Foundation
The Saastamoinen Foundation Art Collection is one of Finland's leading collections of Finnish and international art. Every year, dozens of new contemporary works are added to the collection, which was deposited at EMMA when the museum was founded.
The Saastamoinen Foundation Art Collection was originally owned by a Kuopio-based family of industrial entrepreneurs and art patrons who began collecting back in the 1910s. The foundation was established to support the expansion, preservation and display of the collection.
Currently numbering over 2 600 works, the collection originally specialized in expressionistic paintings by Finnish Novembrists such as Tyko Sallinen and Ilmari Aalto. Today it features a diverse cross-section of Finnish art from the early 1900s to this day, as well as international contemporary works from the late 1980s onwards.
The current focus is on contemporary painting, photography and media art, featuring international works carrying on the legacy of European art movements of the 1960s, particularly Italian arte povera. Contemporary painting is in special focus.
The latest works acquired for the collection raise questions related to the human condition in contemporary society. Humanity is also the overarching theme of the Touch exhibition, which features a curated pick of works from the Saastamoinen Foundation Art Collection.
Read more about some of the new acquisitions to the collection.
Frida Hultcrantz, Exit Through Utopia, 2013. Saastamoinen Foundation Art Collection. © Paula Virta / EMMA

Eetu Huhtala, I sat there, doing nothing, 2020. Saastamoinen Foundation Art Collection. © Paula Virta / EMMA

Jaakko Pietiläinen, I Love New, 2021. Saastamoinen Foundation Art Collection. © Paula Virta / EMMA

Roland Persson, Panama Papers, 2016. Saastamoinen Foundation Art Collection. © Paula Virta / EMMA

John Kørner, Between Two Heavens, 2018. Saastamoinen Foundation Art Collection. © Paula Virta / EMMA
We recommend