Espoo Museum of Modern Art
EMMA's Christmas present: Free guided tours during the holidays!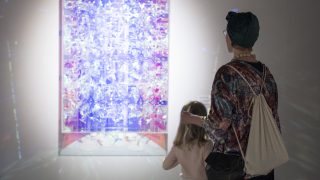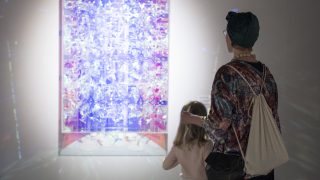 This year, we want to thank our audience with a small Christmas present – we offer extra guided tours in our exhibitions during the holidays!
Welcome to EMMA during the holidays and get more out of your visit on a guided tour! We offer extra guided tours on the following days:
Thu 27.12. at 1 pm: tour for the whole family in Finnish
Fri 28.12. at 1 pm: tour in Swedish
Sat 29.12. at 1 pm: tour in English
Fri 4.1. at 1 pm. tour in Swedish and at 2 pm in Finnish
Remember also that we have free entrance to EMMA every Friday from 5 onward. We have guided tours in Finnish for the public twice a week; on Fridays at 6 pm and Sundays at 1 pm.
The have a great programme for the Epiphany week-end: Bring your design treasure from your home to be evaluated and take part in an art workshop! Outi Pieski's exhibition Čuolmmadit and EMMA's collection exhibition No Ordinary Moments are open for the last week!
Read more