Espoo Museum of Modern Art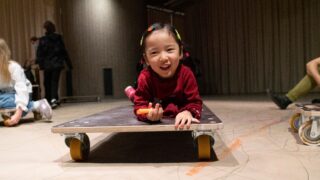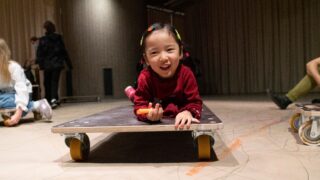 Come and spend your winter break at EMMA, where we have different programme every day. You can spend the entire week here or choose whichever day suits you best. The programme is designed for children between the ages of four and ten. Art Break is arranged in cooperation with students of Art Education at the Aalto University School of Arts.
Registration for Art Break begins on Monday Feb 6 at 11 AM.
Links for signing up can be found below in connection with the daily workshop descriptions.
Children attending Art Break should be accompanied by a responsible adult.
Participation and supplies are included in the museum entrance fee (20/10 €, free entry for ages under 18 and over 70).
The workshops will be held in Finnish and English.
Tue. 21.2. from 13 to 15 | Magic glasses
Wed. 22.2. from 13 to 15 | Secret message
Thu. 23.2. from 13 to 15 | Impossible trick
Fri. 24.2. from 13 to 15 | Become a creature
More events