Espoo Museum of Modern Art
Event
Daniel Buren's public artwork Sail/Canvas – Canvas/Sail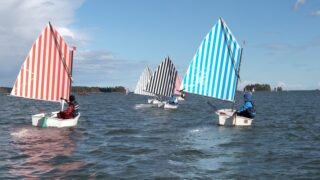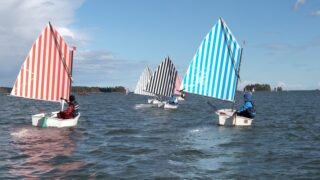 Come and be part of Daniel Buren's two-part public artwork Sail/Canvas – Canvas/Sail (Voile/Toile – Toile/Voile). Buren's famous stripes will appear on the Optimists' sails in a regatta taking place in Espoo's Nuottaniemi Bay. After the race, the sails will be displayed at EMMA until July 17, 2022. The regatta will be organized in collaboration with the Espoo Pursiseura Yacht Club EPS.
The regatta will take place on May 21 at 2pm.
Adress: Nuottatie 19, 02230 Espoo. We recommend the audience to arrive with public transport. Find the best route here.
Related
More events