Espoo Museum of Modern Art
Off the Lab brought together a diverse group of artists – the outcome is performed on Espoo Day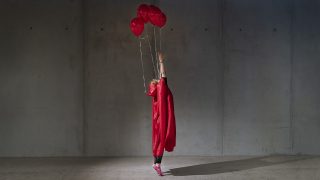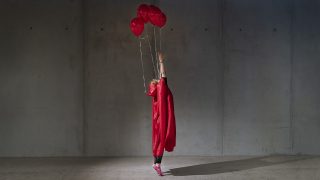 OFF THE LAB is a collaborative project between G.A.P. and EMMA, that promotes diversity in the Finnish cultural sector. It highlights collaboration between the artists as well as with the museum. The work result of the group selected through an open call will be displayed at EMMA on Espoo Day 31.8.2019.
Through an open call in January 2019 seven artists were selected and formed into a group. The working group includes both Finnish and Finland-based non-Finnish-born artists, whose professional backgrounds range from the study of art to performance art and music.
collaborative residence: 
Natalia Castrillón, Harpist
Majella Clarke, Conductor and Experimental Music Artist
Tiago Martins Pinto, Community Artist
Anna Olkinuora, Actor and Performance Artist
Sade Risku, Dancer and Choreographer
Camila Rosa, Performance Artist and Media Educator
Laura Sariola, Scenographer
We caught up with the group to find out about what's coming up on Espoo Day.
You are all from different fields of art. How did you go about working together?
We all have very different fields of practice, so we had to find some unifying concepts, and work to include everyone's practice within the concepts. In some cases, we made team projects, but for the performance, we had lots of ideas, and it took several sessions to design a performance concept that could present each artists field of practice.
You are making a performative intervention at EMMA that has a relationship with the exhibitions on display. How did you approach the exhibition content?
The approach required extensive experimentation of different art forms on multiple levels, guided under the principles of inclusion, collaboration as well as really getting to know each other's artistic practice.
There were certain artworks that were influential. For example, Appau Junior Boakye-Yiadom's work P.Y.T. (Pretty Young Thing) (photo below) and Graham Dolphin's tiny writings on the Off the Wall album covers inspired the sound art piece Unlearning MJ. Andy Warhol was also a topic of discussion that led to a few experiments. The current conversation in the media on identity politics also generated discussion.
Off the Lab Artist Residency started in the beginning of 2019. The conversation around Michael Jackson changed significantly during the spring, and people were clearly polarized on where they stood. Reflecting on this polarity of emotions, we drew inspiration from different artists' varying presentations of Michael Jackson's character in the exhibition.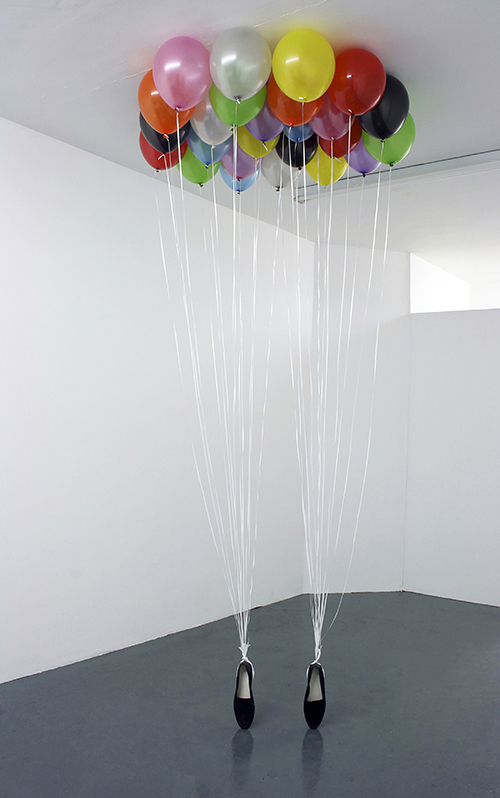 What will we see at EMMA on the 31st August?
The outcome consists of several performances and installations. The composition In Recognition of Their Desperation was composed with the Michael Jackson: On the Wall exhibition in mind and incorporates features of performance showcasing each artist's talent and practice. Two high intensity flashes with changing color themes structure the 10-minute composition. A conductor makes similar hand gestures inspired by Michael Jackson to communicate with the performer – you can call it conduction or sonic gestuality. While the performance relies to a large extent on performer improvisation and creativity, the performance is highly structured and framed, with a clear beginning and end.
Unlearning MJ is an installation that composes a sound poem inspired by Michael Jackson's songs, that have either been censored or a subject to change for various reasons. The outcome is a Dadaist sound poem, hoping to spark curiosity towards Dadaism and its relevance to identity politics dialogue.
The wide range of discussions we had as a group culminated into developing human figures to take part in the performance. They invoke meanings and images of the perspectives that go beyond the group itself – representing realities that shouldn't be shadowed. We manipulate the figures acknowledging that the viewer's own worldview completes the meaning of the image.
Off the Lab performances at EMMA on  Espoo Day 31st Aug hourly at 2pm, 3pm and 4pm. Free entrance!
Read more