Espoo Museum of Modern Art
Art Testers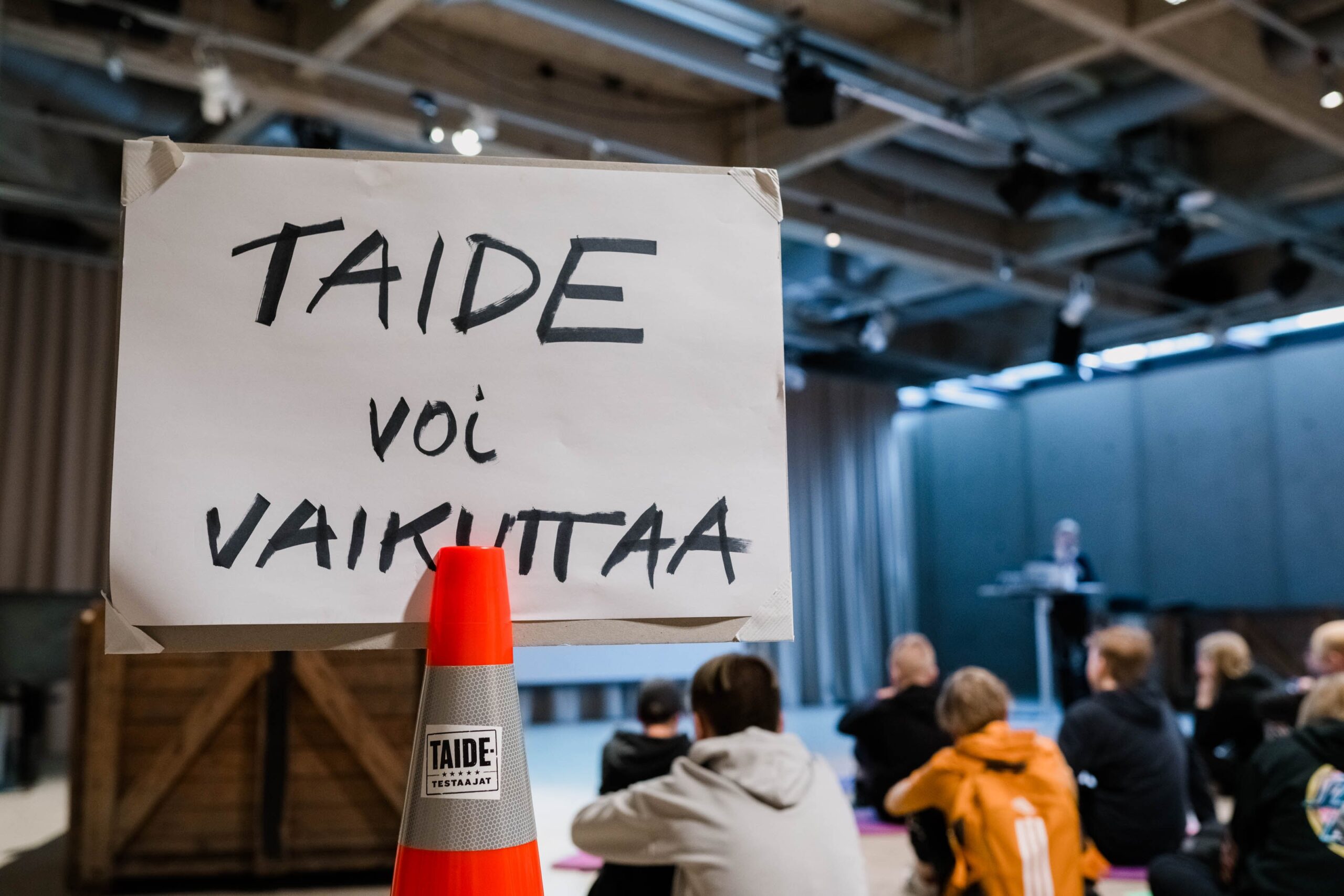 Art Testers is a cultural education programme that offers all eighth graders in Finland an opportunity to enjoy art. The theme at EMMA is how art affects us and how it can make a difference. 
During the museum visit, students get to meet a contemporary artist from Saastamoinen Foundations' Art Collection and the get to know the artist's work in detail. Based on what they have seen and experienced, students will then draw up a declaration on some issue that is important to them.  
During the school year, some 1,400 eighth graders from Helsinki, Vantaa and Kirkkonummi visit EMMA. The Art Testers programme guarantees all 60,000 eighth graders in Finland a culture experience that is tailored to their needs. 
Art Testers is funded by the Finnish Cultural Foundation, Svenska Kulturfonden and the Ministry of Education and Culture.