Espoo Museum of Modern Art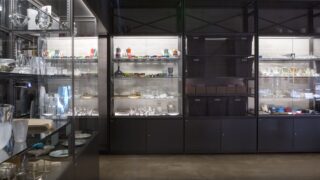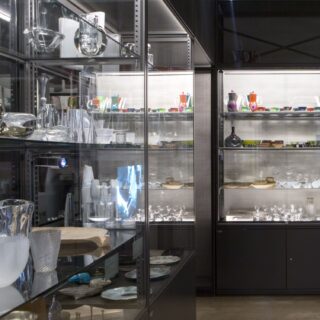 Always on display
Bryk & Wirkkala Visible Storage
Bryk & Wirkkala Visible Storage takes a behind-the-scenes look at the invisible work done by museums. EMMA is the home of the Tapio Wirkkala Rut Bryk Foundation Collection, which is on display in its entirety in Visible Storage, a unique fusion of a storehouse, exhibition and workspace.
Over 2,000 items from the Bryk & Wirkkala Collection are on display in chronological order on the shelving around the space. The rest of the collection is stored in crates and on pallet racks on open display.
In the centre is a changing exhibitions space featuring topical themes that place the work of Rut Bryk and Tapio Wirkkala in dialogue with contemporary design and timeless classics. The storage shelves and exhibition space are divided by a transparent wall highlighting archival and scholarly material related to the Bryk & Wirkkala Collection.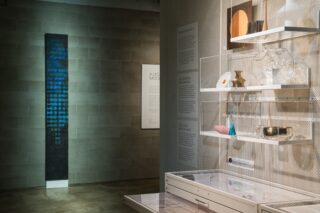 The content of the Visible Storage exhibition showcases two of Bryk and Wirkkala's key sources of inspiration: Nordic nature and the international design scene. Drawing on archive material, the exhibit looks at the birth process and techniques used by Bryk in two of her masterpieces, Corpus Domini (1953) and Banquet Table (1958–1961), while taking a parallel look at Wirkkala's creative process, his philosophy of form, and his role in the international breakthrough of Finnish design. The exhibit includes art objects, utilitarian design, prototypes, archive material and sketches.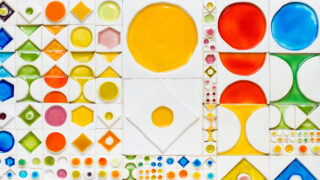 On view is also Rut Bryk's delectable Candy relief (1970), which has not been seen in Finland for over 50 years. The piece was acquired for a private collection after appearing at Brazil's São Paulo Biennial in 1973. In 2019 it was purchased in an auction by the Japanese collector Akihiro Awahata, who wished to give audiences the opportunity to see the work in person.
Working in collaboration with the Tapio Wirkkala Rut Bryk Foundation and the City of Espoo, EMMA opened the Visible Storage and its one-of-a-kind collection by Rut Bryk and Tapio Wirkkala in 2017. The space was designed by Johanna Brummer and Heini-Emilia Saari (Wanderlust).
Rut Bryk – Touch of a Butterfly
Rut Bryk's works were on a tour in Japan in 2019–2020. Watch a documentary film about Bryk produced for the tour below!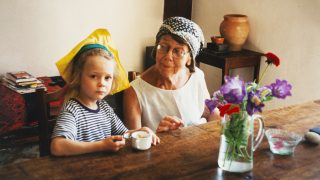 To select subtitles, please click the cc button in the video player's toolbar.
Related content