Espoo Museum of Modern Art
Delight a friend with a private art tour – Guided tour gift cards now on sale at EMMA Shop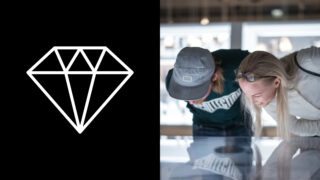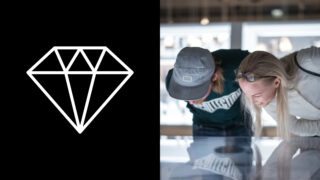 Delight your loved ones with an experience amongst art and get them a gift card for a guided tour for Christmas. The tour delves into the exhibitions currently on display at EMMA and is led by an expert guide who will share background facts and insights to enrich your museum experience.
The guided tours are based on the exhibitions currently on display at EMMA, and you can express wishes about the content of the guided tour when making the reservation. In addition to the exhibitions, you can learn about the architecture and history of the béton brut WeeGee House, built in the 1960s.
The guided tour gift card includes an hour-long private tour and entrance fees to the museum for two people. For the price of entrance tickets, you can invite a larger group to join you on the same tour. The tour can accommodate a maximum of 20 people.
EMMA's gift cards are valid for one year from the date of purchase. You can choose either an electronic or paper gift card with your purchase. If you wish, you can get a paper gift card sent directly to the recipient's address.
Read more about the gift card and get an intangible present from our online store.
© Ella Tommila / EMMA

© Ari Karttunen / EMMA
Read more