Espoo Museum of Modern Art
KULPS! For preschools and schools in Espoo
The KULPS tours at EMMA familiarise visitors with art that talks about the environment and its changes. They also feature a game that explains how important it is to make sustainable choices. Creativity and imagination are activities that do not burden the planet!
KULPS is a tool for cultural education in Espoo's schools. EMMA is one of the To Your Heart's Content -destinations that school classes can attend free of charge as often as they wish.
The KULPS 'Art for me' project is based on the Finnish national curriculum. EMMA's tour makes art relatable by connecting it with youngsters' everyday lives. A personal connection makes their visit an experience with which they can easily identify.
The themes are identical for all age groups, but the content and exercises are tailored for different learning levels. The package includes lead-in exercises, a tour of the museum and follow-up exercises.
Lead-in exercise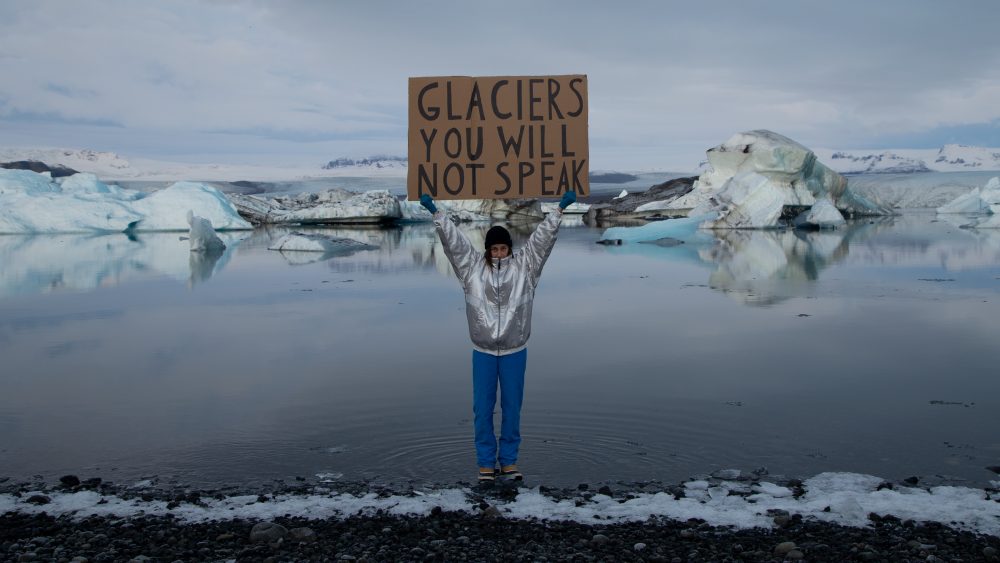 Familiarise yourself with the video material in Nastja Säde Rönkkö's work for those yet to be (2016-2018). The artist Nastja Säde Rönkkö shot the films around the world in locations that have either been destroyed or will be destroyed due to human actions. The artist examines thoughts and emotions triggered in the world of today by changes such as environmental destruction and climate change.
Discuss the topics among your class. You can also look for other artworks with an environmental theme. The museum visit helps you get acquainted with the topic of the environment through several artworks.
Additional task
Pick one or several of the following tasks with your group:
1. The artist has shot the films alone and appears in them herself. The films have been shot in locations that have either been destroyed or will be destroyed due to human actions. What would be an important place in your home or in your nearby surroundings that you would not want to give up? What would you like to tell people about it? Write a short poem, proclamation or other message on paper, and film your message in the important location of your choice.
2. The artist holds a picket sign in each video. The signs have short poetic texts relating to environmental destruction. Think about who the messages might be addressed to. What kind of feelings do they arouse in you? Write messages and power sentences on pieces of paper with the intention to encourage and cheer up whoever finds them. Leave messages around the house and in your nearby surroundings. Take pictures of the messages you leave.
3. The artist deals with the topics of environmental destruction and climate change. Making the artwork, traveling to shooting locations, and using equipment may have burdened the environment and contributed to climate change. Do the ends justify the means? Can art make a difference?