Espoo Museum of Modern Art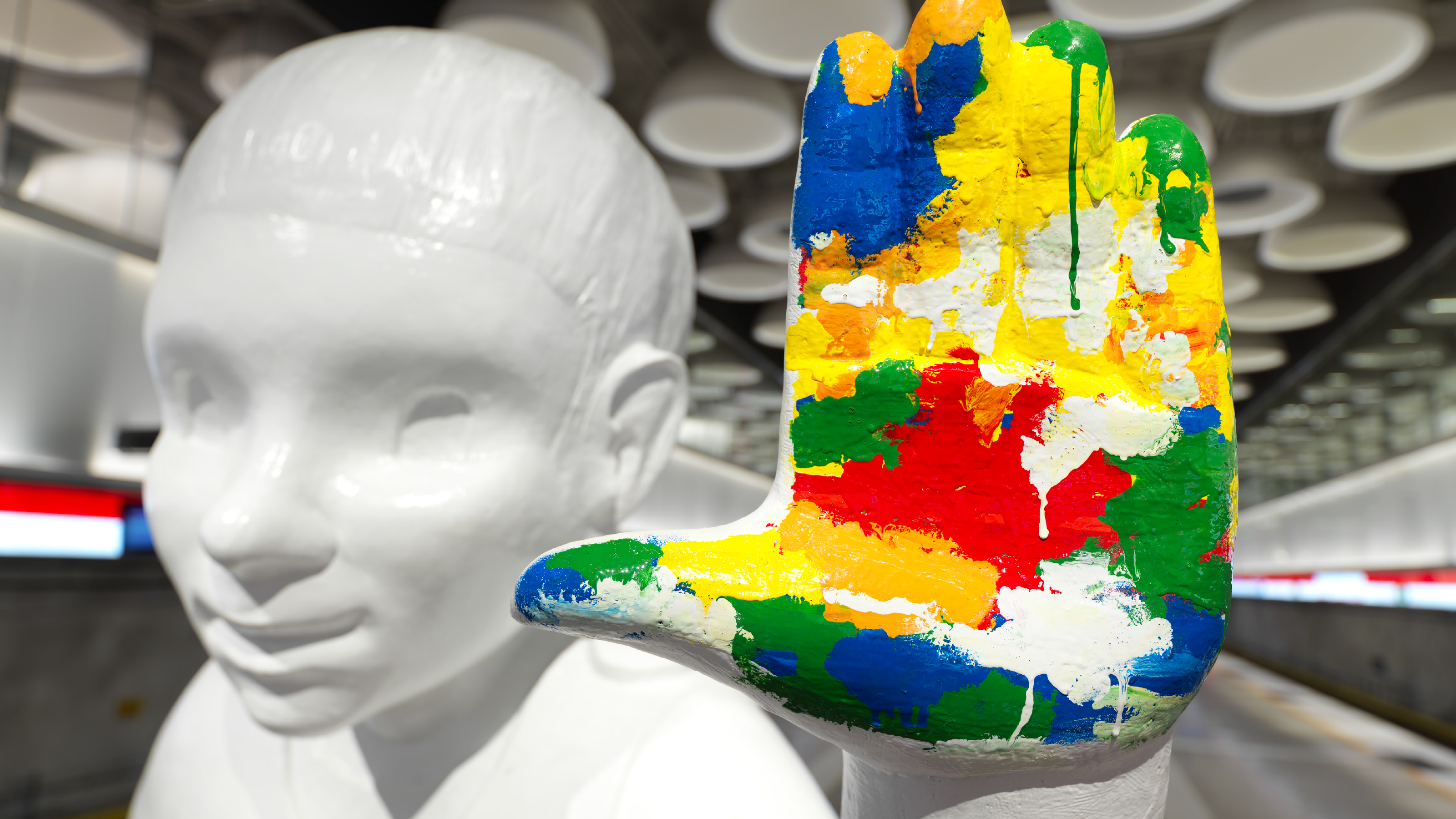 Emma's museum tips
Explore and wonder, spy and whisper! Peak around the corner and ponder – welcome to the world of art!
Here are our tips in a nutshell on how to best enjoy EMMA's exhibitions. Please make sure you discuss these tips with the accompanying children before your museum visit.
I always leave outdoor clothes, large bags, umbrellas and cycling helmets in their designated places. This prevents excess humidity and dirt from being carried into the exhibition halls.
We all will see and experience more at the museum, if we move around calmly and show consideration towards other museum visitors.
It is best to eat and drink after the museum visit, for example, at the café or the workshop space.
As a rule, I don't touch any of the art works. If some works may be touched, there will be a sign indicating this. I don't lean against the walls. I will look at the works of art and think and talk about what I'm seeing and hope others do so, too!
I can also take pictures of the artworks, but I cannot use a flash or tripod, although in some exhibitions no photography is allowed. If I take pictures, I use them only for my own enjoyment.
If I accidentally touch a work or art, or an accident happens, I go to a member of staff or a guide immediately to tell them what happened.
Please remember that the accompanying adult is always responsible for the children in their company throughout the museum visit.
If you need any assistance or you have any questions, please don't hesitate to speak to a member of EMMA staff. We will be happy to help!
Welcome!