Espoo Museum of Modern Art
New Development Director appointed at EMMA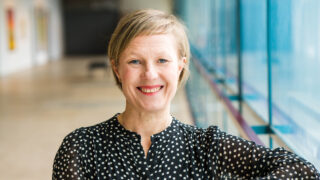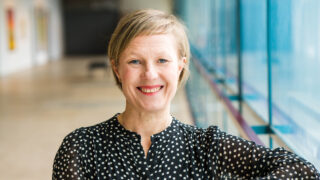 EMMA has appointed Saara Suojoki, MA, as its new Development Director following an internal appointment process conducted by the EMMA Art Museum Foundation. Suojoki will be promoted from her existing position as Marketing and Communications Manager. The Development Director position is entirely new at EMMA.
Founded in 2006, EMMA – Espoo Museum of Modern Art is one of Finland's largest art museums. Over the past few years, the museum has strategically expanded its role by raising its profile in the field of design, by engaging in participatory public art projects, and by launching various large-scale collection and exhibition projects. In 2022, EMMA's visitor turnout rose to a record-breaking total of over 170,000. Following the November opening of a new exhibition space built for the Collection Kakkonen exhibition within the WeeGee Exhibition Centre, EMMA's total exhibition space has grown to a whopping 6,000 m2 in floor area.
Saara Suojoki will assume the position of Development Director on April 1, 2023. Pilvi Kalhama will continue as EMMA's Museum Director. The EMMA Art Museum Foundation created the Development Director position to support the management in pursuit of EMMA's future goals. "We have been developing our content for a long time, and we have also expanded physically. The new Development Director position will ensure that we are able to continue evolving our service business as well. With Saara's expertise and strong track record, we will be able to increase EMMA's visibility and generate new revenue streams more systematically," says Museum Director Pilvi Kalhama.
As Development Director, Saara Suojoki will be responsible for developing EMMA's sales, services and brand effectiveness, increasing revenue streams, and building synergies with close stakeholders. In this work, she will harness her 20 years' experience in marketing communications, brand development and business collaboration. To date she has held various managerial and executive positions in organizations such as the Ateneum Art Museum, HAM Helsinki Art Museum and the City of Helsinki Culture and Leisure Department. Suojoki is currently EMMA's Marketing and Communications Manager, a position she has held for almost five years. Suojoki is well-connected and has diverse work experience and in-depth knowledge of EMMA, and her previous experience developing marketing communications and business partnerships at EMMA provides a solid basis for more ambitious development efforts going forward.
"EMMA is an art museum with a unique profile and an exceptionally broad-ranging portfolio, and we have a very enthusiastic team coordinating EMMA's programming. In addition, we work together with wonderful stakeholders with whom we are constantly expanding our collaboration. The challenge of improving the visitor's museum experience and expanding the museum's service offering has always been close to my heart, so my new role as Development Director is a dream come true," says Suojoki.
Read more