Espoo Museum of Modern Art
Event
Concordia – Butoh in the Museum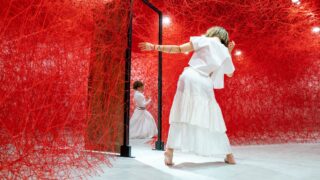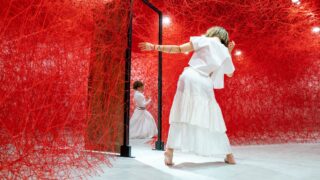 A group of artists working in various disciplines have arranged butoh performances as an accompaniment to the Chiharu Shiota and Daniel Buren exhibitions at EMMA. The performances take their title from the Latin word Concordia, which references agreement, harmony and understanding. The performances respect and highlight the unity between the performing bodies, the artworks, the space, the music and the viewers.
There is no set way to view the performance. You may enjoy it briefly or stay with it for a longer period of time. The presence of performers in the gallery suggests new perspectives on the works on display and their moods.
The team behind the performances comprises multidisciplinary visual and performance artist Aino Johansson; butoh artist, dancer and teacher Ken Mai; performance and sound artist Tuuli Malla; actress and butoh dancer Katia Skylar; and cellist Laura Martin.
The group will perform twice during the day.
First performance at 12:00
Second performance at 14:00
The duration of each performance is approx. 30 minutes.
Included in the price of admission (12/10 €, free entry for ages under 18 and over 70).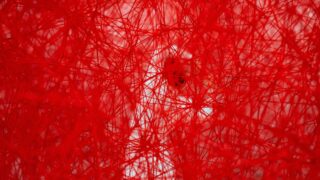 Butoh is an art form that emphasizes expression and creation that touches the true soul profoundly. Butoh was born out of collaboration between Japanese artists in the 1950's of whom most notorious are Tatsumi Hijikata and Kazuo Ohno. From the latter half of the 20th century to the present in the 21st century butoh has spread from the body of Japan to the body of the world, and new butoh dancers have emerged within the cultures and lifestyles of various countries. Due to butoh's deep connection with taboos and mortality, it also allows and encourages visibility and agency of diverse bodies.
Related
More events