Espoo Museum of Modern Art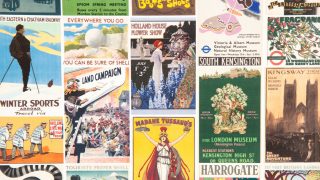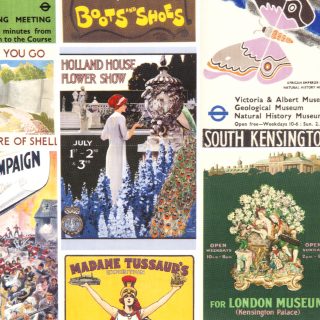 14.11.2012 - 27.01.2013
No Smoke, No Dirt, No Work / Lithographic posters from Great Britain 1890–1940
The exhibition "Lithographic posters from Great Britain 1890–1940" presents 100 fascinating posters from the time when the modern poster was born and became a visible part of public urban spaces. The exhibition offers diverse insights into poster art as a product of modern consumer society – a phenomenon that seamlessly combines art and design with social change, propaganda, commercialism and humour.
The exhibition consists of three parts:
•the birth and rise of British poster art from 1890 to 1930
•public transport posters in London and
•Shell posters in the 1930s.
The British posters are from the collections of the Pushkin State Museum of Fine Arts in Moscow. The curator of the exhibition is Irina Nikiforova from the Pushkin Museum.
From Moscow to EMMA
How did 100 British posters and more than 2,000 European and American posters end up in the Pushkin State Museum of Fine Arts? The years of the revolution inspired people in Russia to collect Western posters in the 1920s. Moscow had become the centre of the Russian avant-garde in the early 1900s, and artists and collectors contributed to the dramatic social change and radicalisation in Russia.
The first Western lithographic posters were acquired by the State Museum of New Western Art in 1926 from an exhibition of Western revolutionary art. The museum continued to collect foreign posters in the 1930s. Private collectors also contributed to its collection. In 1948, Stalin closed down the State Museum of New Western Art, and more than 2,000 lithographic posters were secretly rushed to the Pushkin Museum, along with an extensive collection of old graphics.
From a post of the Royal Mail to a modern poster
In the English language, the word "poster" originally referred to an important announcement, a "post" – a concise written message delivered by the Royal Mail around England. When England became the leader in advertising art in the early twentieth century, this concise and often pithy form of communication was reflected in the clear, slogan-like and often humorous expression in modern British posters.
Poster art and the use of posters began to develop in Europe in the 1860s. Lithography as a printing method had been created in the late eighteenth century, but poster art had existed to a small extent even before that. The further development of lithography and particularly printing in colour made large and inexpensive proof runs possible in the 1860s. By the end of the nineteenth century, poster art had developed into a form of public art and an everyday part of the streetscape.
The high level of printing technology, the development of commercial advertising, readily available markets and organised advertising agencies enabled England to become the world leader in poster art in the early twentieth century. At the same time, new art institutes produced diversely skilled artists who were able to create modern posters in which texts were seamlessly integrated with images.
.