Espoo Museum of Modern Art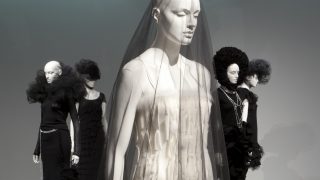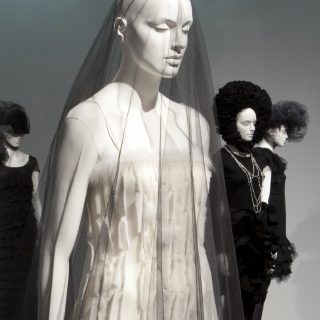 11.07.2012 - 16.09.2012
Nordic Design Today 2012
The exhibition features the work of five Nordic designers and design groups. Over the past five years all of them have won the highly prestigious design prize, the Torsten and Wanja Söderberg Prize awarded in Gothenburg to Nordic designers and art craftsmen.
The winners are Steinunn Sigurðardóttir from Iceland, Harri Koskinen from Finland, Henrik Vibskov from Denmark, and the groups Norway Says from Norway and Front from Sweden.
Harri Koskinen is to curate an exhibition from his own works. The works of the other designers, ranging from fashions and furniture to lamps and glassware, all seek to indicate the direction in which Nordic design identity is moving.
Henrik Vibskov (2011)
"For many years Danish Henrik Vibskov has delivered fashion design with good functionality for a young and demanding audience, and created design for industrial production on an international market. Henrik Vibskov's fashion shows and freestanding projects make him a significant avant-gardist in the fashion industry. He uses music, installations and performances in his creations with great artistic surety.
Vibskov is primarily a designer of men's fashion, but is also responsible for innovative womenswear and collections of practical and fashionable accessories.
He is a popular speaker and jury member at numerous European institutions."
Front (2010)
Sofia Lagerkvist, Charlotte von der Lancken och Anna Lindgren
"Innovation and creativity are two of the criteria for the prize, and have had extra significance in the jury's choice of this year's prize-winner.
The Front industrial design group works using genuine cooperation, in which no object or idea can be separated from the collective. It is obvious from their designs that cooperation is an absolute prerequisite.
Front's design has often arisen in partnerships with a number of complementary forms of expertise, such as the craftsman's or the industrial manufacturer's, but also with more unexpected forms such as that of the magician or historian.
Historical expertise combined with a high level of knowledge about today's most important design tool, digitalisation, creates new conditions with new materials. The jury sees a flood of renewal processes in the group's production."
Harri Koskinen (2009)
"Harri Koskinen is one of the foremost designers now occupied with the task of continuing the Nordic design tradition. His extensive, wide-ranging body of work has unique, austere design that is consistently expressed, with clear Nordic roots in its demands for good function and simplicity of form, as well as in the choice of materials. These elements combine to create lasting value. At the same time as he enjoys successful partnerships with design-intensive companies around the world, he is also participating in the renewal of his homeland's design industry."
This year's prize-winner is an internationally renowned designer who, despite his young age, is perhaps Finland's greatest contemporary designer. After Alvar Aalto's strong design generation, there has been talk of a shadow that has made it particularly difficult for up-and-coming designers to find a foothold in the Finnish design arena. However, Harri Koskinen's subtle design has given a natural place here. His design is a perfect combination of cultural and historical tradition and innovation. It is a genuine pleasure to display his outstanding and varied repertoire to the public at the Röhsska Museum. Harri Koskinen touches many people through his ingenious products: future designers, demanding design consumers and those who visit a design exhibition for the first time.
Steinunn Sigurðardóttir (2008)
"Having worked for several well-known fashion houses, since 2000 Steinunn Sigurðardóttir has run her own business from Reykjavik with great international success. Her designs reflect her extensive experience, strong sense of fashion and keen attention to quality. Her collections also bear witness to her impeccable detailing and understanding of fabrics.
Inspired by the Icelandic landscape, Steinunn Sigurðardóttir has given the Nordic region a respect-worthy representative on the international fashion scene."
Norway Says (2007)
Torbjørn Anderssen, Andreas Engesvik, Espen Voll
The trio has developed its design idiom in the tension between strict reduction and minimal design and a play on soft, sensual and organic shapes. They reduce functional demands and emphasize sensitivity and feelings in a manner that plays on the design's entire scale of expression.
Since its establishment Norway Says has been one of the most active and successful design groups in the Nordic countries. The group has put
Norwegian and Nordic design on the international design map and roused admiration across the globe with innovative furniture, textiles, glass, lamps
and other industrial design.
The exhibition is being organised in cooperation with Röhsska Museet, the Gothenburg design museum.