Espoo Museum of Modern Art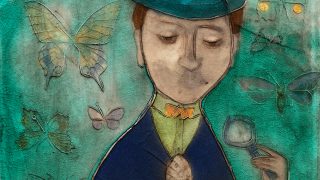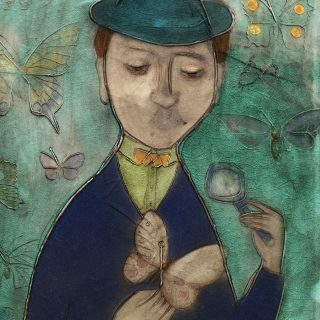 12.05.2016 - 04.09.2016
Rut Bryk: The Magic Box
A new exhibition and one of the events celebrating the Bryk and Wirkkala anniversary opened at EMMA in May 2016, presenting an in-depth look into the extensive career of Rut Bryk (1916–1999). The exhibition is mainly based on the Tapio Wirkkala Rut Bryk Foundation collection, which is deposited at EMMA.
Rut Bryk was one of the central figures in Finnish post-war design. With her works that convey incredible powerful emotion and intense sensitivity, she was a reformer of modern ceramic art. Her early colourful narrative works were followed by a period monumental works with a strong sense of spatiality and close kinship with architecture.
The exhibition marks the 100th anniversary of Rut Bryk's birth.
The material study Mosaics of the Mind by Rut Bryk's daughter, artist Maaria Wirkkala is shown in connection with the exhibition.
The exhibition is curated by Harri Kalha, Ph.D.
Rut Bryk – pioneer of Finnish ceramic art
Ceramics as a material
Rut Bryk's (1916-1999) passionate and groundbreaking relationship to ceramics as well as her compassionate and warm pictorial world fascinate in the centenary exhibition at EMMA. Ceramic as a material provided Rut Bryk the possibility to develop a personal working method that lead to an international career.
Ceramics has undergone a significant rise in value during the 20th century. Rut Bryk was a pioneer of Scandinavian modernism and developer of international ceramic art. Through her art, she has taken part in enabling this change. Ceramics – a technique previously more related to industrial design and crafts – is continuously gaining more ground in contemporary art.
A graphic artist turned ceramic artist
Rut Bryk studied graphic design at the Central School of Industrial Arts during 1936-1939. Soon after graduation she was invited to work at the artistic department of Arabia, where her career lasted for five decades. With ceramics, she started from the beginning – learned techniques, glazes and use of colors. Birger Kaipiainen taught Bryk the scratching technique, which was a natural link to graphic design. Bryk's success began in th 1940's and quickly gained international proportions. During her career Bryk moved from small figurative and story-like artworks to large monumental installations and sculptures. She moved from a pictorial colorism to a rhythmic control of form and surface.
Rut Bryk's art is often considered as a part of Finnish Design history because her works are mainly made from ceramics and she favored a serial working method. Her artworks are however unique and sculptural. She was a pioneer of sculpture and modern visual thinking due to her painting-like use of color and her way of joining artworks and space.
The patron of the centenary exhibition of Rut Bryk – Jenni Haukio, Spouse of the President of the Republic of Finland – gave a comprehensive and moving speech on the inauguration of the exhibition.