Espoo Museum of Modern Art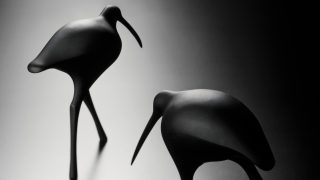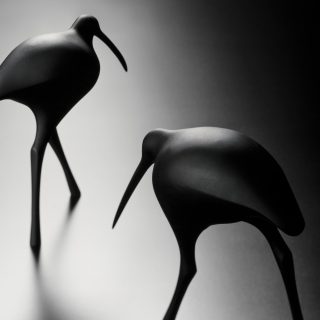 17.11.2017 - 22.04.2018
Still / Life – Tapio Wirkkala Retrospective
STILL / LIFE – Tapio Wirkkala Retrospective is the first changing exhibition in Aukio, the space for alternating exhibitions, dedicated to Rut Bryk's and Tapio Wirkkala's life's work and design.
The exhibition is based on an exhibition concept composed by designer Harri Koskinen, presenting Tapio Wirkkala's life and work through the eyes of a colleague and contemporary designer. The majority of the exhibition is from EMMA's Rut Bryk and Tapio Wirkkala collection. It also includes loans from other museums, producers and private persons. The exhibition has been curated by Harri Koskinen and Tapio Wirkkala Rut Bryk Foundation. The structures and visual look of the exhibition are designed by Harri Koskinen.
There are two parts to the exhibition. LIFE presents Wirkkala's work and life, working processes, travels and backgrounds behind his creative work. The section covers several of Wirkkala's important personal items. STILL highlights Wirkkala's role as a sculptor whose hands shaped materials ranging from glass to plywood. It includes industrial works, unique art objects and prototypes, sketches and archive material. The exhibition covers about four hundred items in total.
STILL / LIFE is the main exhibition of the Tapio Wirkkala Rut Bryk Foundation's 2015-2016 year of celebration. Before EMMA, the exhibition was seen at Rovaniemi Art Museum – Korundi, The Sámi Museum Siida, and Seinäjoki Art Hall.
The 1000 m2 extension Aukio is opened by EMMA, the City of Espoo and Tapio Wirkkala Rut Bryk Foundation for Rut Bryk's and Tapio Wirkkala's collection and archive, as well as changing design exhibitions.