Espoo Museum of Modern Art
Final days of Kate McIntosh's living installation Worktable!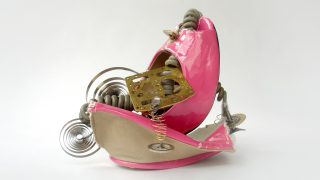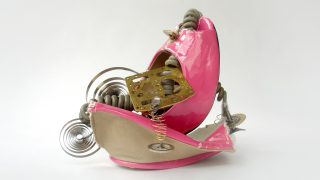 Kate McIntosh's living installation Worktable is on view at EMMA until Sunday 25th Nov. Visitors will receive safety goggles and a hammer – let the work begin!
Worktable (2011) by artist Kate McIntosh takes over EMMA's the exhibition space for two weeks. Worktable is an ongoing, living installation and one of the best-known participatory works by McIntosh. The performative work has toured the world since 2011 and it has been realised in more than 30 venues to date. It is shown at EMMA in collaboration with the contemporary theatre festival Baltic Circle.
Worktable takes place in different rooms where the audience participates in the chain of events through different actions. The visit can take from 5 minutes to around 1 hour, it is all up to you. The installation progresses according to a script created by the artist in a rhythm set by the participants. Composed of everyday objects, the changing environment invites visitors one at a time inside the installation. Participants will receive instructions, tools and safety gear – we will hand you a hammer and you get to decide how to take things apart.
The artwork follows its own opening times as opposed to the museum's regular hours. More information on the work's opening hours. Entrance with the museum entry ticket.
Read more