Espoo Museum of Modern Art
How was the sculpture at the Tapiola metro station made?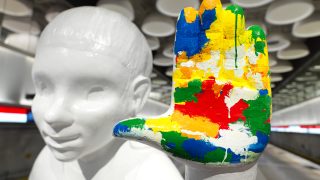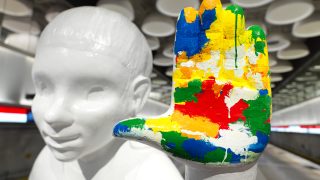 The monumental white sculpture standing on the platform of Tapiola metro station forms part of a multi-genre piece by Kim Simonsson Emma Leaves a Trace. The new inroad in public art work is the new emblem of EMMA and the Tapiola neighbourhood. Find out more on the background of the artwork.
Artist Kim Simonsson made a large bronze sculpture of a girl painted completely white except for one colourful hand. See how the 1 500 kilo casting model was made from clay in a timelapse of the process.
Read more about Emma Leaves a Trace, the artwork that consists of multiple parts.
Read more