Espoo Museum of Modern Art
Mobile guide to the Collection Kakkonen exhibition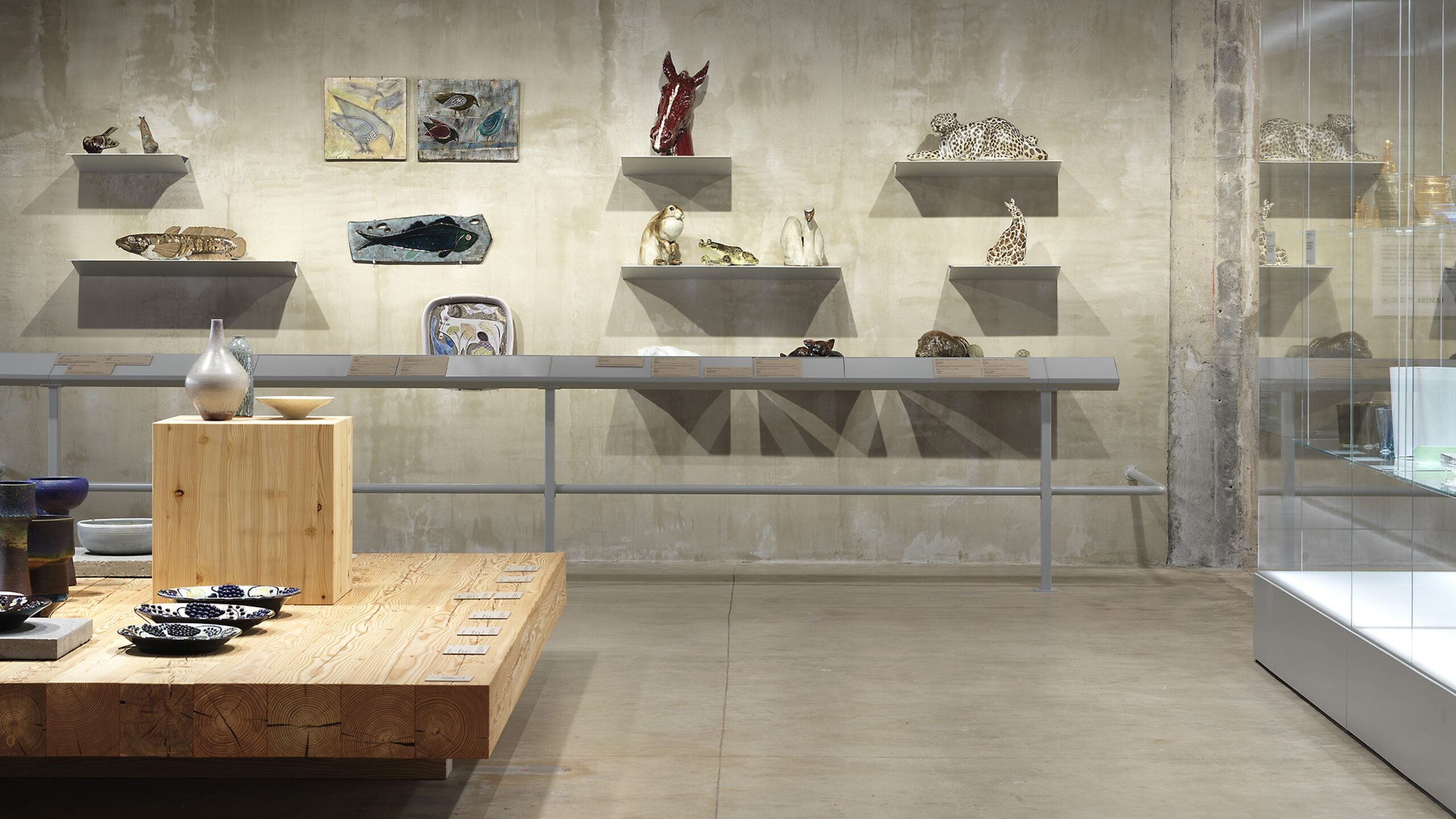 Kyösti Kakkonen is a Finnish businessman and notable collector of art and design. Over a period of decades, he has assembled a major collection of over 10,000 objects that holds significant heritage value, comprising both Finnish and international masterpieces from the late 19th century to the present day.
Collection Kakkonen is displayed in a new exhibition space, opened in November 2022, at Exhibition Centre WeeGee. The new exhibit is part of a long-term partnership agreement signed in 2020 by Kyösti Kakkonen, EMMA – Espoo Museum of Modern Art and the City of Espoo. Approximately 1,300 works from Collection Kakkonen have been deposited at EMMA, highlighting its core, which consists of Finnish ceramic and glass art. 
Through artist introductions and seven thematic groupings, the exhibition shares many perspectives on the story of Finnish design. Showcasing both unique art objects and limited editions, it features gems of applied art alongside iconic design classics and contemporary pieces pushing the boundaries of design. 
Glass and ceramics are made from natural raw materials. When cared for properly, they can last forever. Their enduring appeal rests upon a legacy of skills and knowledge passed down through generations. The visionary artists featured in this collection have been inspired and influenced by international trends, but their work is also informed by local traditions. The result is a unique creative fusion.
The exhibition is a collaboration between Kyösti Kakkonen, EMMA and the City of Espoo and it has been curated by EMMA's curator Aura Vilkuna.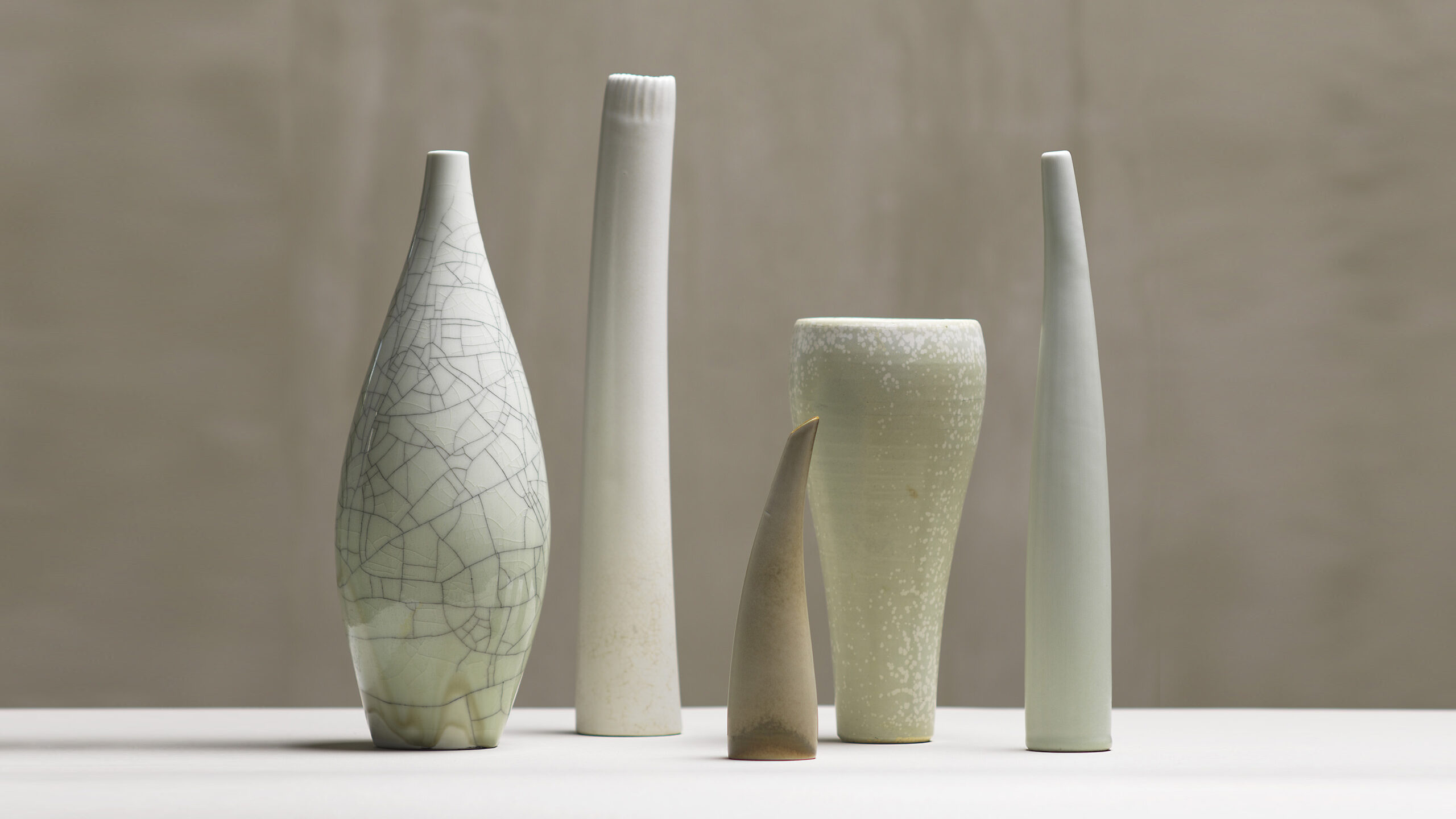 It all began with Toini Muona (1904–1987). After the ceramic artist's death, Kyösti Kakkonen acquired her entire surviving oeuvre, marking the beginning of his collection and love affair with Finnish design. Today the collection embraces a wide spectrum of one-offs, limited editions, glass and ceramic sculptures, ceramicware and glassware. It comprises numerous internationally celebrated Finnish classics, many of which are loaned out yearly for exhibitions around the world.
Through new acquisitions, a growing number of artists are added to the collection regularly. New artists are selected on the basis of their historical relevance or the special appeal of their oeuvre. The earliest pieces date from the late 19th century and the newest are currently in the making.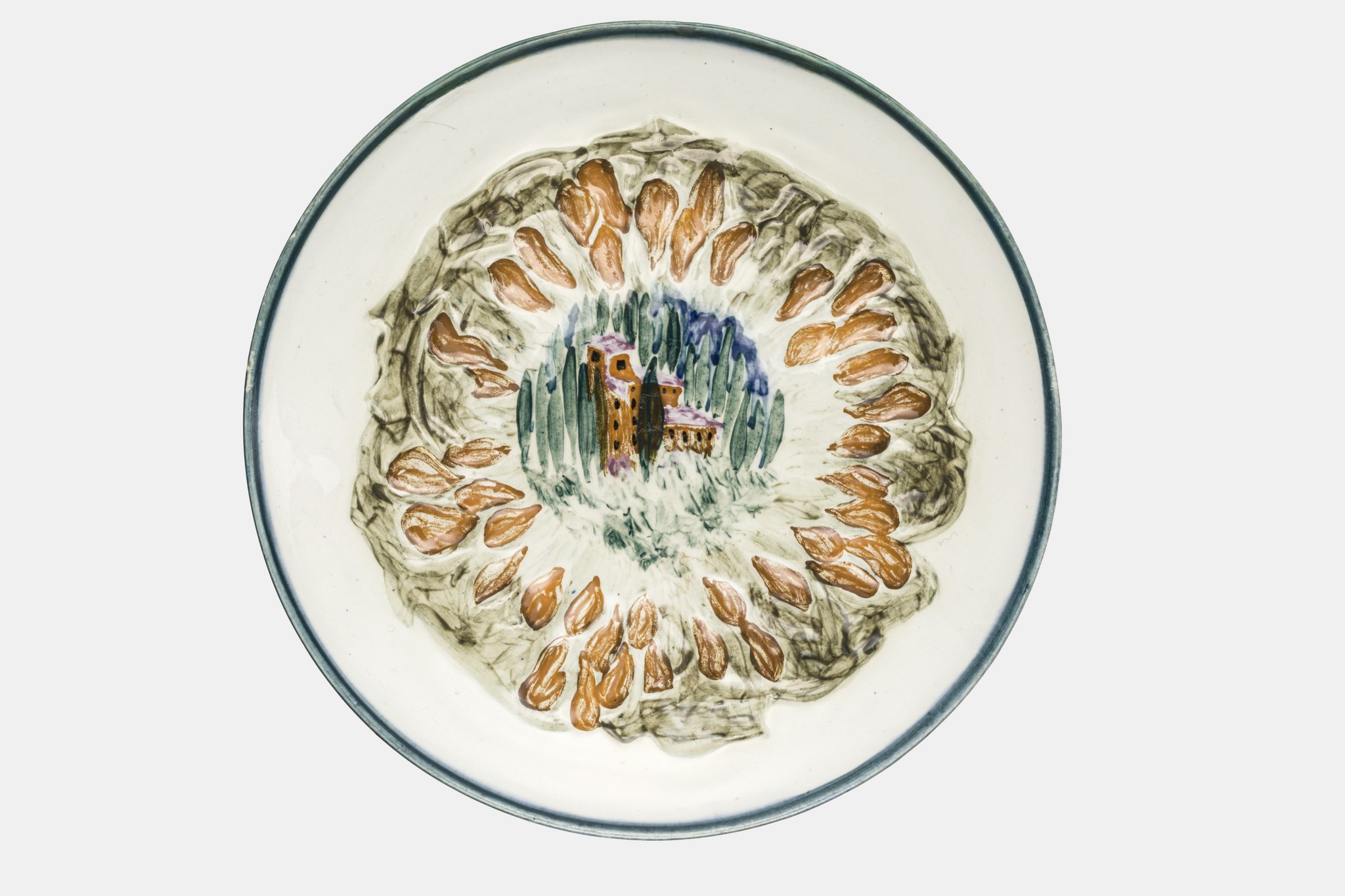 Many pieces in the collection are neither art nor design, but can be described interchangeably as 'art', 'applied art' or 'design'. The makers also evade labels: one might identify as a ceramicist, another as a visual artist. Others call themselves glassblowers, sculptors or architects.
In the annals of art history, design is often deemed inferior to visual art. The tableware found in our cupboards is rarely displayed on pedestals like 'fine' art is. In many cases, it is impossible to say whether a piece is 'art' or 'design' – nor should it be necessary. Rather than waste time on categories and hierarchies, it is more enlightening to look at parallels between art and design history. A landscape painted on a ceramic dish is every bit as deserving to be called 'art' as a landscape on a canvas. A dish can be hung on the wall just as a painting can, and an artist-signed vase is a unique piece equal to any other.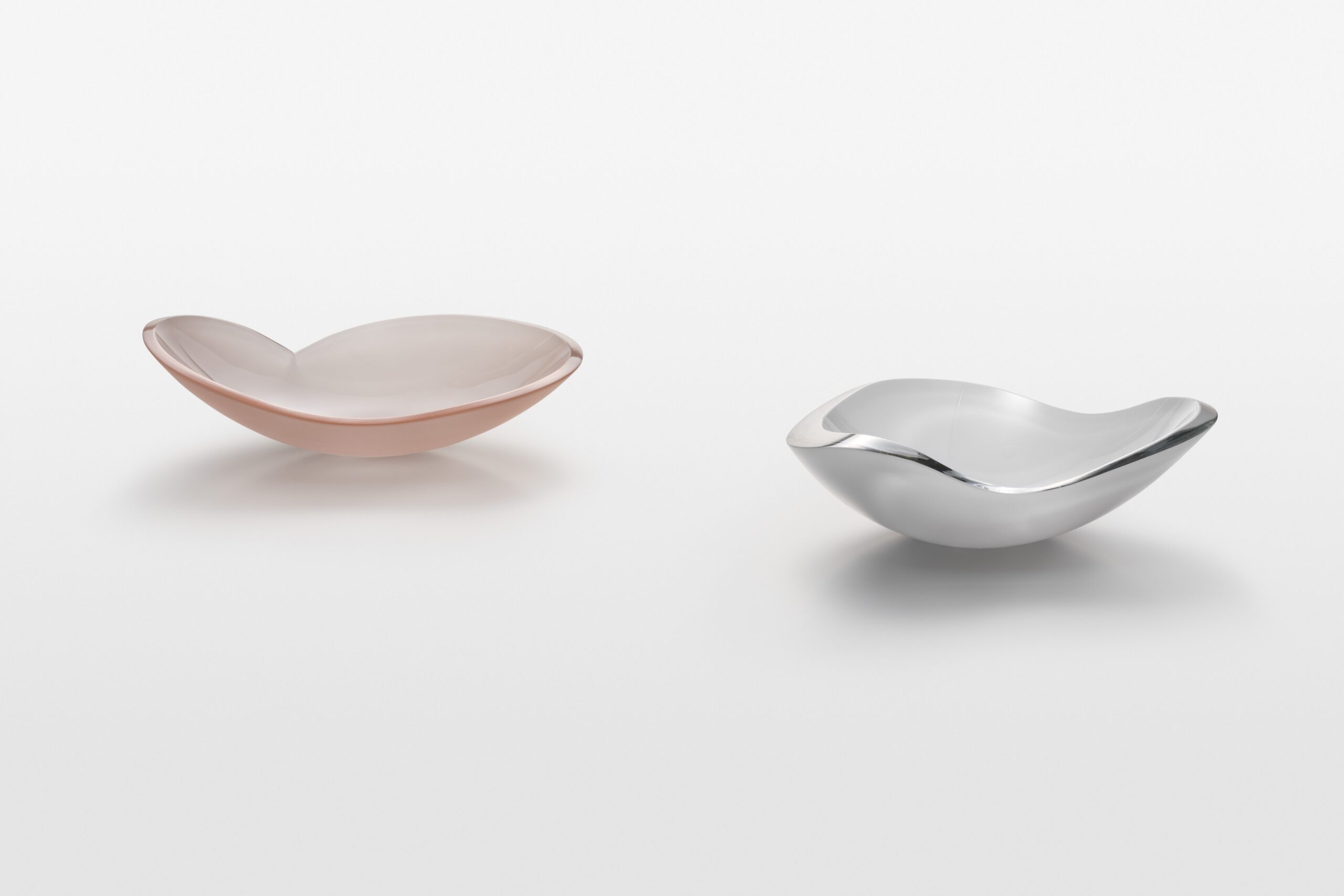 It is a natural human impulse to beautify surfaces and create objects purely for aesthetic pleasure. But beauty is a complex thing – it is a personal, subjective experience. It is not only visual, but also tactile: a texture can be aesthetically pleasing. A beautiful object can also touch us inwardly, offering pleasure or solace.
What we regard as 'beautiful' is influenced by changing tastes and fashions. Beauty can even be a bone of contention. There have been times in history when vanity has been condemned and strict moral codes have altered prevalent ideas about what constitutes beauty. You can challenge your own ideas by looking for beauty in places you might not expect to find it. Or think about why a certain object is described as beautiful. Where do you find beauty? What feelings do beautiful objects awaken in you?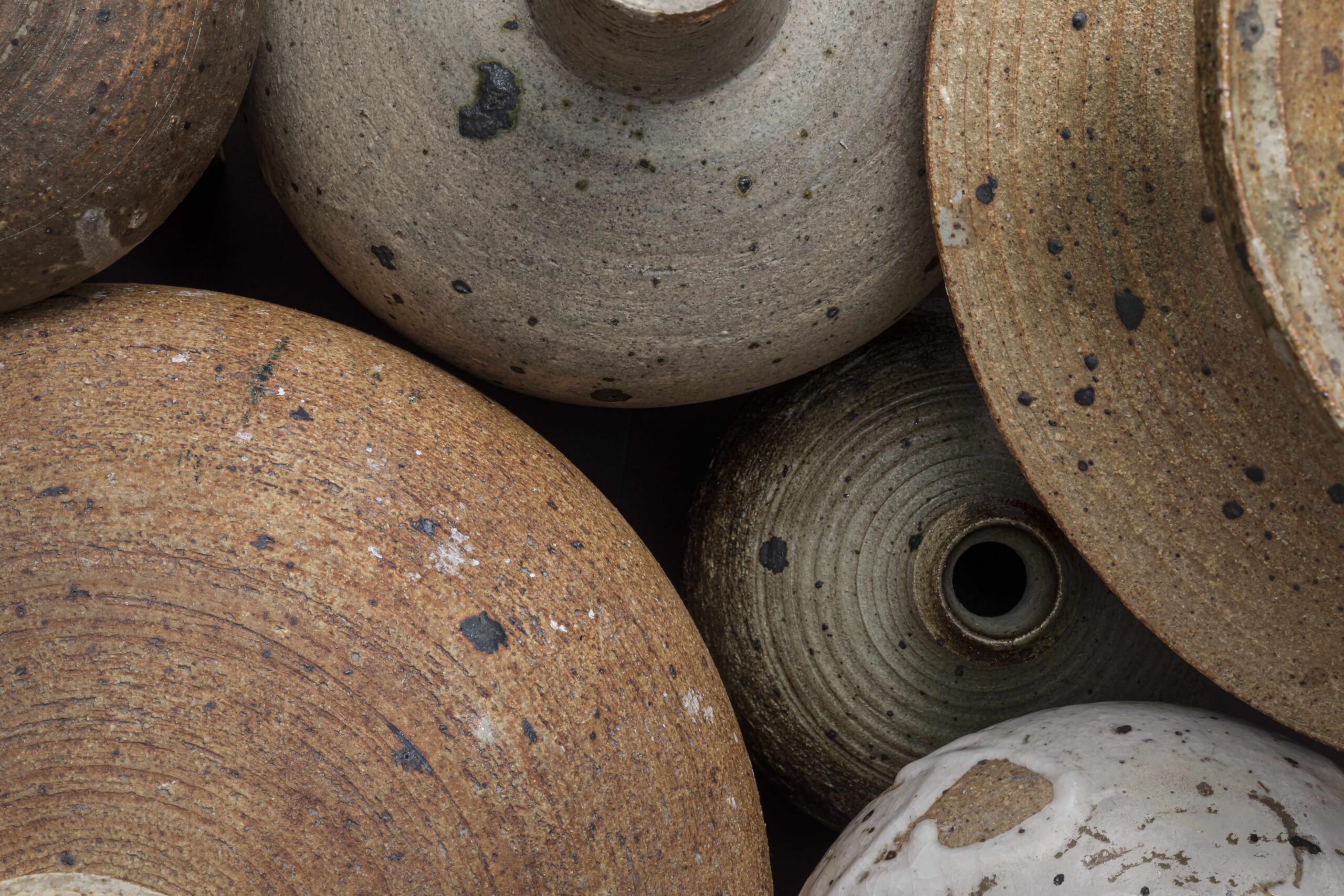 Glass and clay have played an important role in human history. Everyday objects and sacred artefacts have been crafted from these materials for thousands of years. Glass was invented as an accidental by-product during the firing of clay. It was initially used as a glaze and only later as its own material. Ceramics and glass have much else in common besides, such as similar raw materials and a reliance on fire. Both are made from natural minerals melted at high temperatures in excess of 1,000°C.
Clay is shapeless without hands to mould it, just as glass needs a glassblower. Both ancient techniques remain in wide use around the world today. Mastering these processes requires great skill and experience. Both are also produced industrially, but hand-made glass and ceramics is easy to tell apart by its quality and distinctive appearance.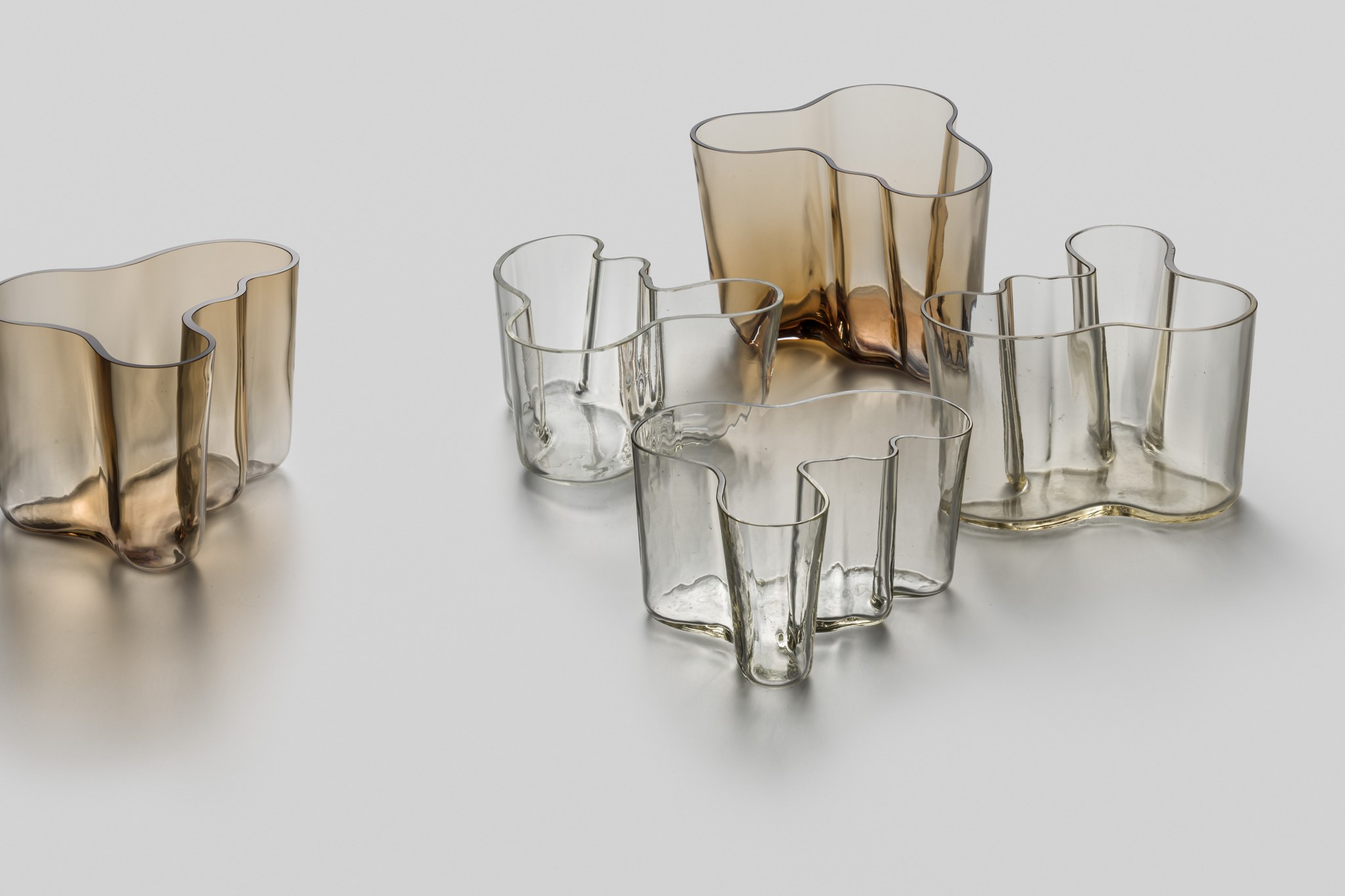 Ceramicware and glassware witnessed a rapid rise in popularity in post-war Finland, partly thanks to the newfound importance of home life, increased social equality, and a boom in Finnish design, which was bold and fresh by international standards. Products manufactured by Finnish glassworks and the Arabia porcelain company were perfect for Finnish homes in both size and price, and they were welcomed as emblems of a new, modern age.
Collection Kakkonen comprises a number of iconic Finnish classics. But what makes a classic, and who decides this? A design classic is an item that is celebrated as part of a common heritage. Serially manufactured versions of classics in Collection Kakkonen are found in countless Finnish homes. Still, even these popularized items are not accessible and affordable to everyone, nor does everyone identify with them. What do these classics mean to you? What could be a classic of the future?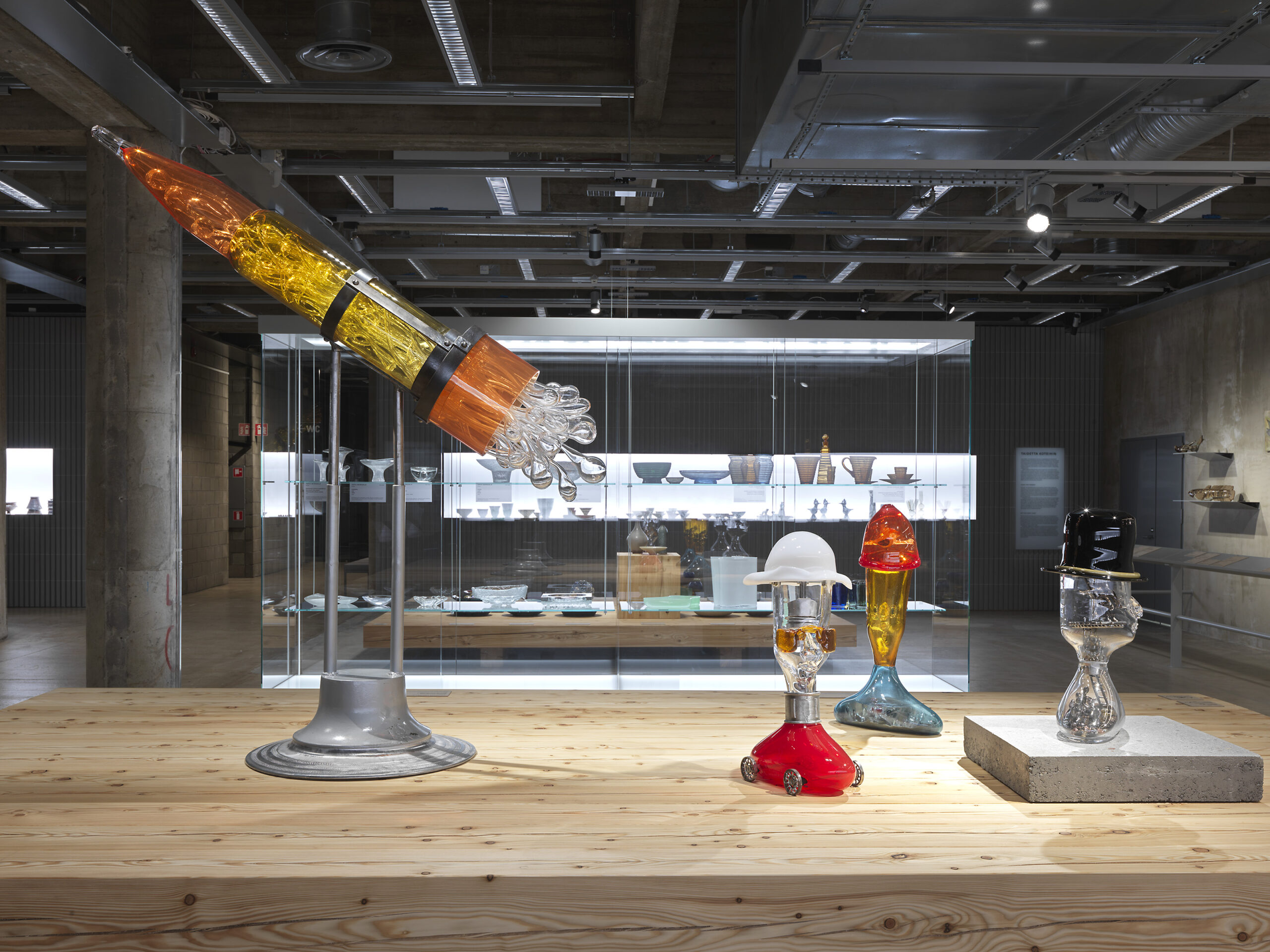 Power is a theme invoked by certain pieces in the collection. Artists wield power through the subject matter of their art. But when ideas and values change over time, so do certain meanings. They are products of their historical context, but today they evoke thoughts and feelings that merit open discussion. The works displayed here invite us to contemplate where we have come from, where we are headed, and where we might end up if we fail to respect other people and nature as our equals.
The power of art was harnessed in the project of building Finland's national identity, especially after the 1940s, when a once-peripheral, war-impoverished nation gained new international visibility with its technical and artistic prowess. Finland won acclaim in international design expositions, thanks not only to talented artists, but also clever marketing. Finland's identity was built around the idea of a nation with a strong bond with nature.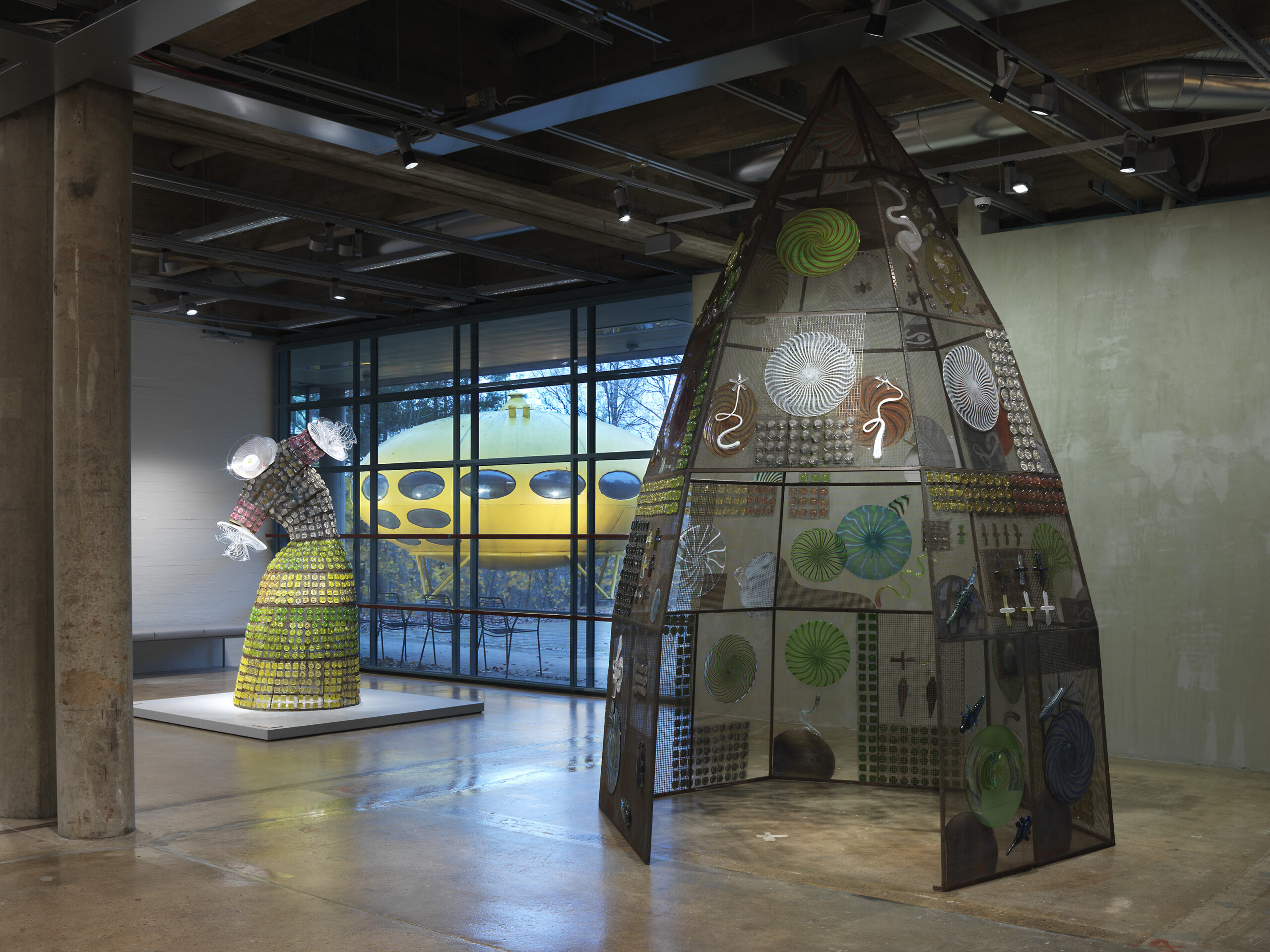 Materiality, ancient mythology, nature and experientiality are recurring elements in the work of glass artist and designer Markku Salo (1954–). Many of his sculptures combine glass with other materials such as metal, stone and robotic components.
Gazebo (1990/2022) invites you to step inside and discover what kind of 'organisms' cover its inner walls. The glass hut appears to contain its own mysterious ecosystem.
Amazonas (1991/2022) voices a sculptural commentary on the decimation of Amazonian rainforests, which accelerated alarmingly in the 1990s. The title also invokes the female warriors of Greek mythology after whom the Amazon River was presumably named. The female warrior sends out a war cry to save the rainforests.
The artists featured in the exhibition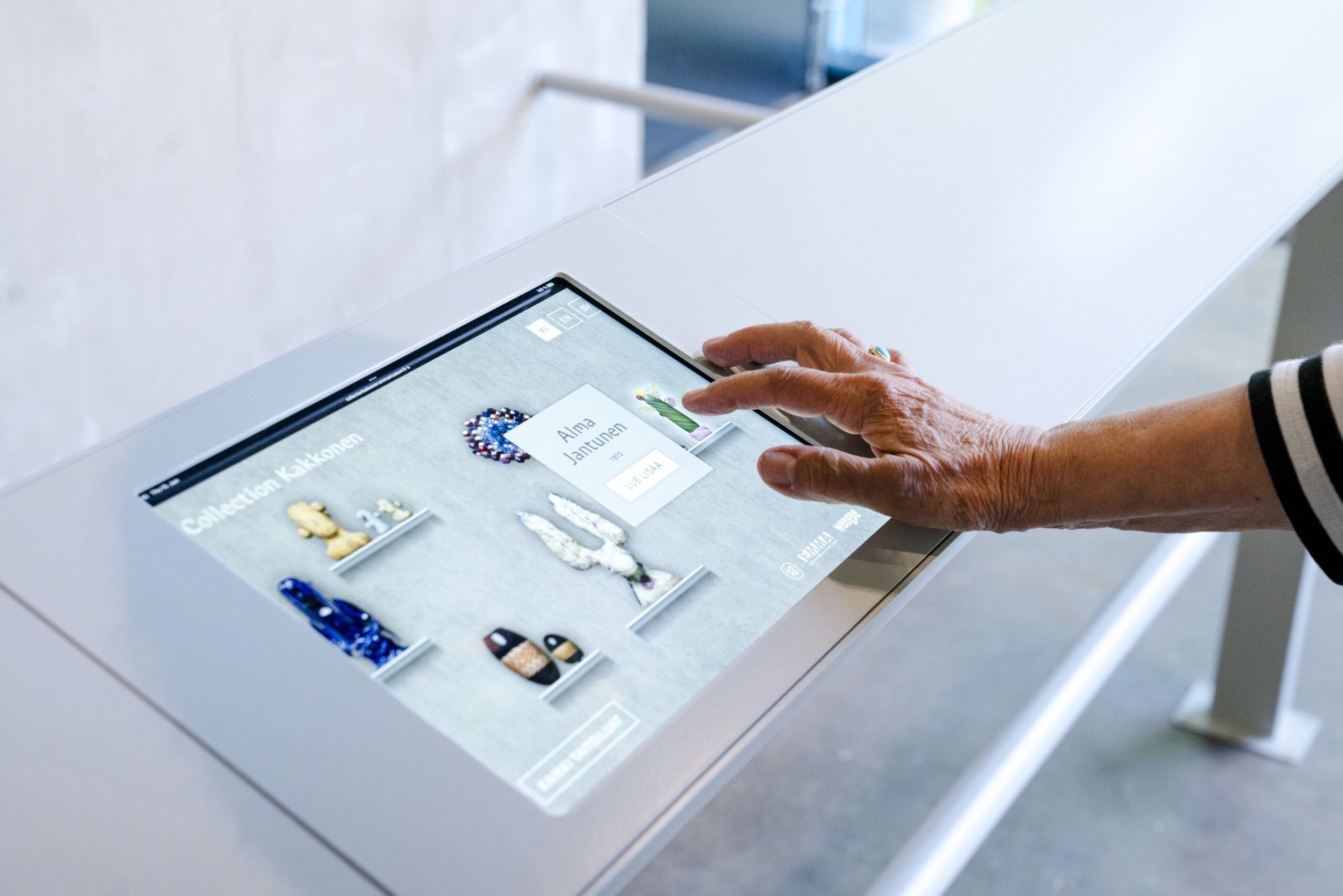 Collection Kakkonen exhibition features works by Alvar Aalto, Jasmin Anoschkin, Arttu Brummer, Rut Bryk, Alfred William Finch, Kaj Franck, Liisa Hallamaa, Annikki Hovisaari, Friedl Holzer-Kjellberg, Alma Jantunen, Birger Kaipiainen, Joonas Laakso, Tyra Lundgren, Aino Marsio-Aalto, Francesca Mascitti Lindh, Toini Muona, Gunnel Nyman, Aimo Okkolin, Johannes Rantasalo, Heini Riitahuhta, Kristina Riska, Yrjö Rosola, Kyllikki Salmenhaara, Antti Salmenlinna, Markku Salo, Timo Sarpaneva, Michael Schilkin, Aune Siimes, Kim Simonsson, Nanny Still, Gerda Thesleff, Raija Tuumi, Oiva Toikka, Kati Tuominen-Niittylä, Helena Tynell and Tapio Wirkkala.
The exhibition includes a wall display that allows visitors to explore the artists represented in the collection exhibition. The artist introductions are now also available online!
More about the exhibition