Espoo Museum of Modern Art
Pop the Bubble: Sustainable Art Packing Workshop for art handlers and conservators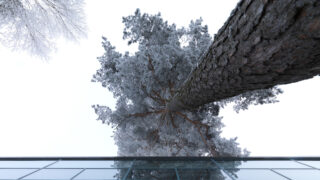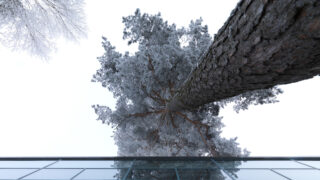 At EMMA – Espoo Museum of Modern Art, our mission is to drive positive change and promote sustainable practices in the art world. We are proud to announce "Pop the Bubble: Sustainable Art Packing", a workshop aimed at art handlers and conservators. With a focus on reducing plastic usage and promoting environmentally responsible art handling, this workshop will provide hands-on training and practical solutions to help you make a difference.
At Pop the Bubble: Sustainable Art Packing Workshop 28–29 March 2023, you will learn about alternative materials and techniques, and have a great opportunity to network with like-minded professionals and be a part of the solution to promoting sustainability in the art industry. Join us in our mission to drive positive change and pop the bubble on unsustainable art-handling practices!
About the Workshop
Our workshop will refresh your knowledge on objects, their environment, and packing materials, and provide new insights into environmentally friendly collection care. You will be challenged to bring a case study from your own work experience and engage in discussions using the 8-step approach for packing and transport. Get ready for hands-on practical exercises, lively discussions, and a comprehensive reader as we delve into the latest developments in the field.
Our instructor Jaap van der Burg, is a senior consultant in preventive conservation with over 50 years of experience in the cultural heritage field. Jaap started his journey in the industry in 1969 with the opening of the Museum of Military Tradition and later honed his skills as a conservator restorer, which he completed in 1985. With a focus on preventive conservation, Jaap established Collection Care and Consult in 1997, which became Helicon Conservation Support in 1999 and Object Care in Belgium in 2020. Throughout his career, Jaap has developed a range of packaging and packing techniques for cultural heritage and has made the impact of energy and environment on the industry a key focus.
Details
Workshop language

 

Price

 

Time and place

 

English

 

 €390*

 

28.–29.3.2023

 

 

 

Ahertajantie 5, Espoo
Registration
To attend the workshop, please RSVP by email to sami.supply@emmamuseum.fi with subject "registration for Pop the Bubble Workshop" by 28.2.2023. 
In your email, please include your name, job title, and any relevant experience in the art handling or conservation field. Places will be filled on a first-come, first-served basis according to registration order. A confirmation email with the workshop location, schedule, and payment information will be sent to you upon receipt of your RSVP. Registration is binding.  
We look forward to welcoming you to Pop the Bubble: Sustainable Art Packing and advancing our shared mission for a more sustainable future in the art industry. 
*VAT will not be billed and is therefor not calculated into the final price. 
Read more