Espoo Museum of Modern Art
Art Play for Babies - Tips for painting at home!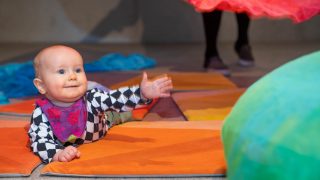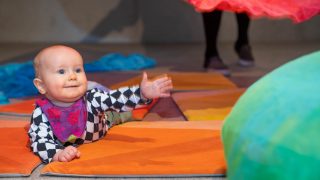 Art Play for Babies offers creative experiences for babies under the age of one and their parents. In the video, art educators Iisa Juva and Liini Laes give tips on how to arrange a painting session for a baby. Berries and berry powders are safe choises for a paint. In addition, you only need some paper and tape to get started!
The video has Finnish, Swedish and English subtitles.
To select the subtitles, please click the CC button in the player's toolbar.
Read more