Espoo Museum of Modern Art
EMMA Shop's top 5 gift tips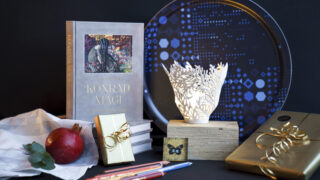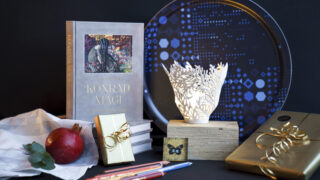 At the EMMA Shop, you'll find great gifts for lovers of art and design of all ages! Below is a list of suggestions shared by artist Maaria Wirkkala, designer Petri Salmela and EMMA's own experts. Be inspired to find the perfect gift idea this holiday season, whether for yourself or loved ones! 
Top 

5 

h

oliday

 gift

 

tips:
1.

EMMA technician 

Olli Lukkari

:

 

Family fun with the 

Konrad Mägi Colouring Book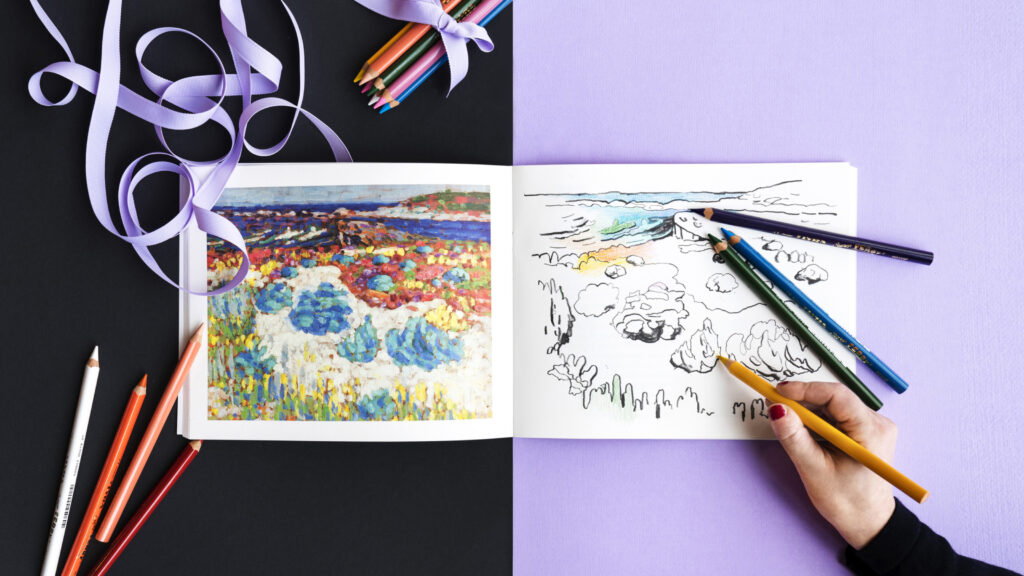 The Konrad Mägi Colouring Book makes an enchanting gift for the whole family, taking readers on a journey of discovery into Mägi's paintings. Read the stories to learn interesting facts about Mägi's life and get creative by colouring in his masterpieces! 
  
"This refreshingly different art book certainly didn't sit idle on our coffee table! We grown-ups tried to copy Mägi's style, while our youngest simply went wild with colours. We all loved the entertaining stories, which offered fascinating new insights into Mägi's paintings."
N.B.! The texts are in Finnish.
2.

Artist 

Maaria Wirkkala

:

 

Brighten up 

the festive season

 with 

Rut

 

Bryk

 

design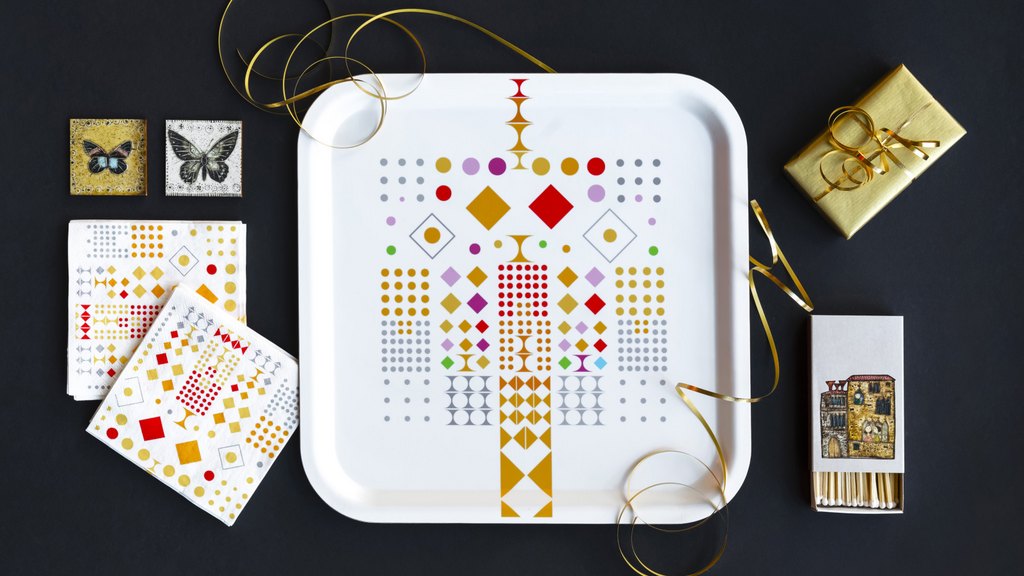 Päivi Rantala has designed a new range of Rut Bryk products for EMMA that will add colour and magic to your home and table settings. The serviettes, magnets, and other goodies make great gifts that you can send overseas along with a matching postcard.  
"Rut Bryk's signature butterflies, Venetian palaces, and abstract reliefs are an inspiring addition to any occasion, whether you're pampering yourself or celebrating the holidays with friends and loved ones."  
Copyright © TWRB Design.
3.

EMMA

's

 curator

 Aura 

Vilkuna

:

 

Celebrate 

winter 

with 

ceramic

s by Meri Oivo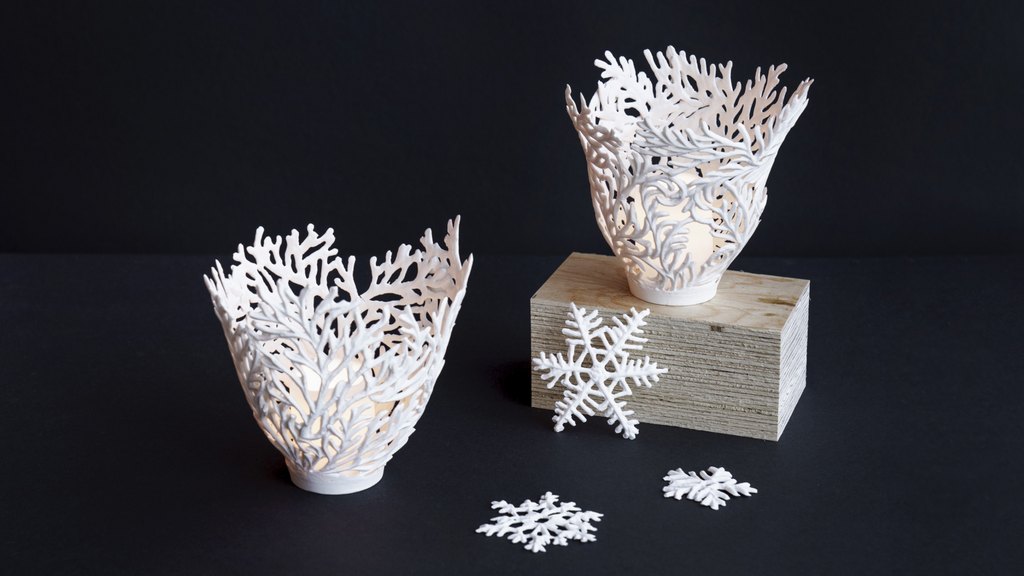 Ceramic art is forever! Meri Oivo's ceramic snowflakes and lanterns add timeless beauty to any home. Her decorations are the proverbial gift that keeps on giving, long after Christmas, year after year. 
"Decorate your Christmas tree with Meri Oivo's beautiful porcelain snowflakes. Or hang them at your window and make it snow! Her delicate Frost lanterns brighten up the dark January nights with a warm, gentle glow. I recommend them as the ideal gift for all fans of Finnish design."  
N.B.! Frost lanterns are available only at the EMMA Shop, not online. 
4.

Designer

 Petri Salmela

:

 Timeless touches with 

EMMA

's home textiles
The latest addition to EMMA's textile range is Dog Design's delicate new version of Pylon, a pattern inspired by the museum's architecture. EMMA's stylish selection of home textiles adds timeless accents to any interior.  
"EMMA's textiles make a distinctive, elegant accompaniment to a subtle, pastel-hued room. They also add attractive highlights to darker interiors. The beautiful, high-quality textiles are the perfect gift for anyone who appreciates understated elegance." 
5.

EMMA's Executive Director 

Pilvi 

Kalhama

: 

Konrad Mägi 

book 

for art lovers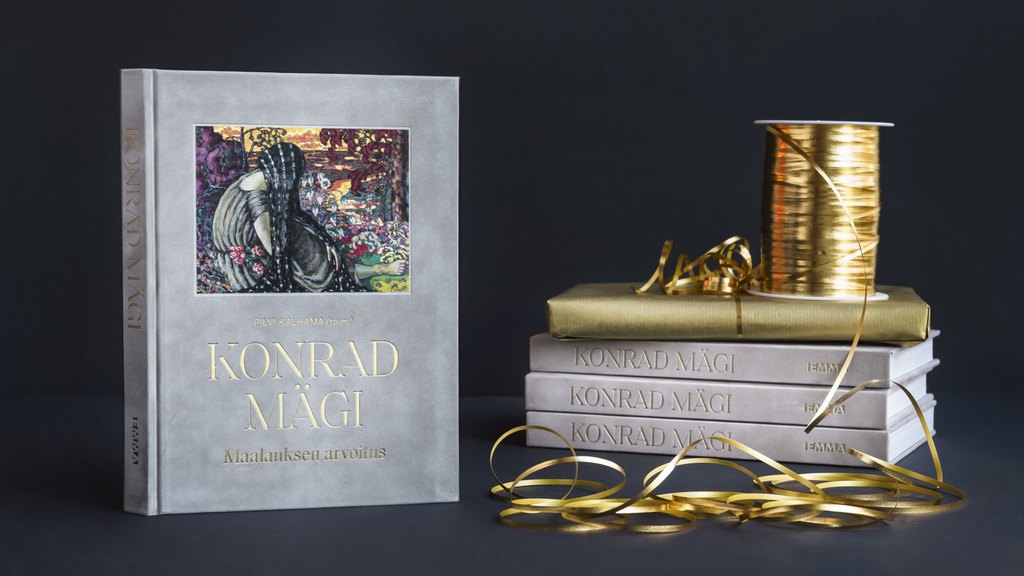 "The gift of a beautiful art book is always appreciated in a cultured home. EMMA's new Konrad Mägi book takes readers on a journey into Mägi's enigmatic art, following his travels across Europe in the early 1900s. This book makes the ideal gift, combining a gripping read with fresh, contemporary interpretations and a rich accompaniment of beautiful photographs and exquisite layout."   
Drop in and see us at the EMMA Shop! Our range includes a variety of art and craft supplies, games, interior design products, art objects and books. Also visit our online shop, where you can purchase gifts and have them delivered to the recipient's front door, complete with your personalized greeting. 
Read more