Espoo Museum of Modern Art
EMMA surpassed visitor expectations in 2018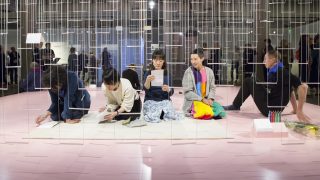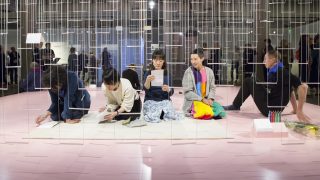 EMMA was selected as the Museum of the Year 2018 and surpassed expectations by attracting more than 125,000 visitors.
EMMA's spring exhibitions 2018 opened up fresh perspectives on reality and the subconscious mind. The season's main show was a wide-ranging retrospective showcasing the surrealism of Meret Oppenheim. Also featured was an immersive installation by the Danish artist John Kørner as well as No Ordinary Moments, a group exhibition featuring highlights from EMMA's collections. All three shows invited audiences to open their imagination and reflect on the many different dimensions of reality.
EMMA's autumn season featured a lineup of leading contemporary artists: Outi Pieski, Alicja Kwade and Kate McIntosh. The 50th anniversary of the iconic Futuro House will culminated at the Exhibition Centre WeeGee with the public debut of Plastic Heart, a sound installation by Mika Taanila.
Read more