Espoo Museum of Modern Art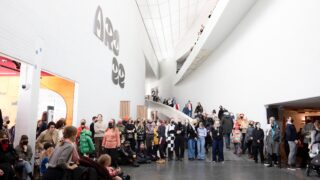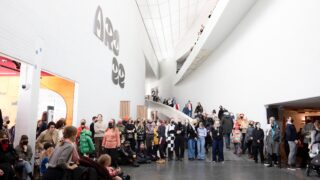 The ARS22 Gathering is an organic extension of ARS22 – Living Encounters exhibition on display at Museum of Contemporary Art Kiasma. The meeting invites our audiences to come together and discuss with key agents producing critical thinking about today's world. Guided by anthropological, artistic, sociological and philosophical positions, the event is organized around four main themes: gender and identity, decolonial narratives and positions, technology and the digital turn and ecology and more-than-human agencies.
The speakers of the seminar include: Elizabeth Povinelli, Christina Sharpe, Mel Y Chen, Achille Mbembe, Slavs and Tatars, Agnieszka Kurant, Petra Laiti, Pirjo Virtanen and Nitin Sawhney.
The Gathering brings together contemporary art institutions and organizations from the Helsinki region: EMMA – Espoo Museum of Modern Art, Frame Contemporary Art Finland, Museum of Contemporary Art Kiasma and Uniarts Helsinki, highlighting our common goal to deepen the understanding of contemporary art's social agency.
The event takes place at Kiasma on Tuesday Oct 11 and at EMMA on Wednesday Oct 12. Please see the program below. The event is fully booked.
The Gathering is generously funded by Saastamoinen Foundation.
Tuesday 11.10. at KIASMA
Wednesday 12.10. at EMMA
More events