Espoo Museum of Modern Art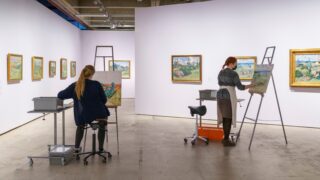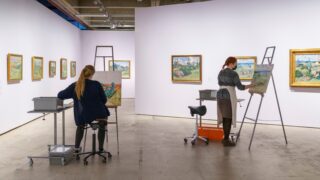 In Konrad Mägi's day, an essential component of art studies was to copy works by old masters. Students Meri Hallenberg and Johanna Saikkonen from the Academy of Fine Arts will explore the method at the Konrad Mägi exhibition at EMMA by painting copies of works featured in the show.
The painting sessions will be held from 30 October to 21 November on Tuesdays 1.30pm–4.30pm, Saturday 11am–4pm and Sundays 11am–3pm.
Related
More events