Espoo Museum of Modern Art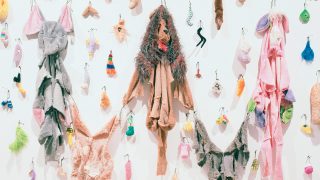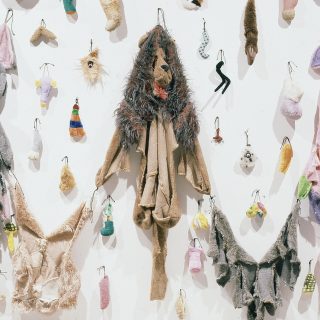 03.11.2007 - 27.01.2008
Annette Messager
EMMA concludes its first full year of operation with an extensive Annette Messager exhibition which comes to Finland direct from the Centre Pompidou in Paris where the museum's 30th anniversary exhibition.
The Messager exhibition continues EMMA's series of exhibitions of the work of contemporary international artists and is the first exhibition of Messager's work to be shown in Finland. Exhibition presents the broad spectrum of Annette Messager's production from the intimate works of the 1970s to the large installations from 1990-2000. The exhibition focuses on new works in which movement, space and mechanics play a significant role.
Annette Messager, born in Berck-sur-Mer in 1943, currently lives in Paris and is one of France's leading artists. In 2005 she received the Golden Lion, the principal award of the Vencie Biennale. At one and the same time Messager's art is gentle and violent, innocent and sexual. Her works are fascinating and shocking, comic and frightening. Objects associated with the innocence of childhood – soft toys and fairytale characters, stuffed animals and soft fabrics take on a new and diverse role in her work. Sexuality and the human figure, more specifically the female body have been one of the artist's principal themes throughout her career.
The Messager exhibition is sponsored by EMMA's lead sponsor Huhtamaki.
Cultures France / Huhtamäki