Espoo Museum of Modern Art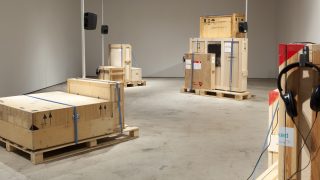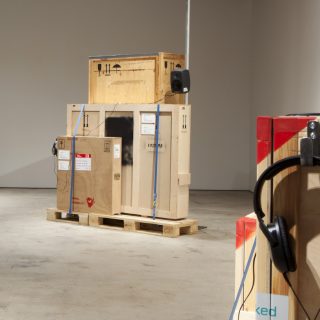 13.11.2013 - 02.03.2014
Aye / Nay / Absent: A Collection Of Realities
The students of the master programme CuMMA deal with the past and future possibilities of the EMMA collection in an exhibition they have curated that especially focuses on works deposited around Espoo through their sites. Who encounters these works and how? Special focus is given to works that are invisible to the general public in one way or another, in for instance offices.
Citizens of Espoo who spend time with the artworks are heard in the exhibition in interviews compiled in an installation by sound designer Ari-Pekka Leinonen. The theme of the exhibition is further developed by the invited artist Freja Bäckman and the artist collective Wir Spielen. In workshops during the exhibition and a social art piece in the exhibition space, they deal with the notions of the public and the community together with the citizens of Espoo.
A large map of the public artworks of the city of Espoo, exhibited in the show, is the result of a collaboration between Freja Bäckman and graphic designer Stefania Passera. The map is also a part of a publication to be published in January 2014, with texts on the public space of Espoo by urban geographer Elina Eskelä, artist Saara Hannula and urban activist Vesa Korkkula. These articles challenge the reader to see the urban space in a different light. They can already be read here:
Elina Eskelä: Encounters in Urban Space
Saara Hannula: Three Steps towards a Public Space
Vesa Korkkula: Landscapes of Thought
CuMMA is an MA Programme in Curating, Managing and Mediating Art at Aalto University.
The exhibition AYE / NAY / ABSENT – a collection of realities is shown at 13.11.2013 – 2.3.2014.