Espoo Museum of Modern Art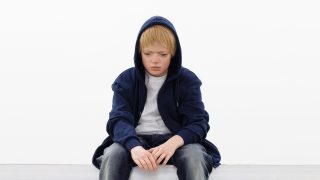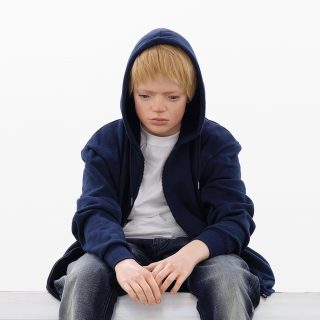 26.09.2020 - 03.05.2021
Elmgreen & Dragset: 2020
Extended until 3 May 2021!
New exhibition at EMMA by Elmgreen & Dragset will mark the renowned artist duo's 25th anniversary of their collaboration. Elmgreen & Dragset have developed an entirely new concept for EMMA, where they respond to the museum's béton brut architecture and transform the space into a completely different environment: familiar yet surreal "like a film you can walk into".
The exhibition, entitled 2020 and consisting of a large selection of Elmgreen & Dragset's sculptures, both new and familiar, is staged into a fictional environment, which generates new sets of narratives and enables visitors to make their own stories and associations. Running through the presentation of works is an underlying concern for the loss of togetherness in a culture that emphasises the individual. As an exhibition, 2020 may make you, the viewer, feel completely lost. Have we finally reached a juncture where we will have to take stock of the way we lead our lives?
Michael Elmgreen (b. 1961 in Copenhagen, Denmark) and Ingar Dragset (b. 1969 in Trondheim, Norway) have been working together since 1995. In their art, they address social concerns and reveal power structures embedded in our culture in a subversive, yet playful manner. The artist duo's studio is in Berlin.
Related content