Espoo Museum of Modern Art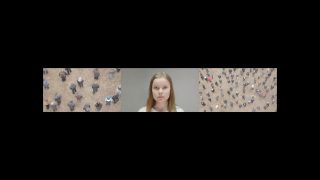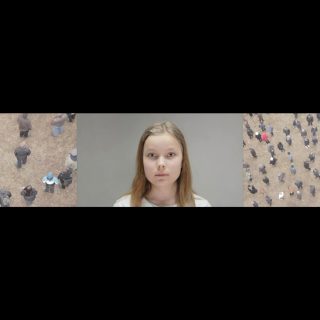 30.10.2018 - 20.01.2019
Kaisa Salmi: Fellman's Field
Fellman's Field is a documentary film by Kaisa Salmi commenting on the Finnish Civil War of 1918. The film was shot as part of Fellman's Field – Living Monument of 22 000 People, a large-scale participatory performance organized by Salmi in the Finnish town of Lahti in April 2013.
More than 10,000 volunteers took part in this artistic re-enactment of events that took place at Finland's largest prison during the Civil War. More than 20,000 soldiers were detained at a makeshift camp at Fellman's Manor in spring 1918. The prisoners spent nearly a week in deplorable conditions before their transferral for sentencing. The film features footage of the performance while telling the stories of five historical protagonists. An accompanying poetic text is read aloud to the camera by dozens of volunteers taking part in the performance. The work is included in the Touch exhibition featuring highlights from the Saastamoinen Foundation Art Collection.
Kaisa Salmi (b. 1968) is known for her large-scale environmental works including The Sea of Gerberas displayed on the stairs of Helsinki's Parliament House (2007) and The Gerbera Labyrinth in front of the Cathedral of Turku (2008). Her other well-known environmental works and participatory performances include #TEKOJA at the 2017 Helsinki Festival and Plastic Avalanche in front of the Kamppi Shopping Mall at the 2010 Helsinki Festival (2010). Salmi holds two master's degrees, one from Aalto University (Visual Arts, 2011) and the other from the Theatre Academy (Theatre Arts, 2006). She is currently completing a PhD in art education at Aalto University.
Related content