Espoo Museum of Modern Art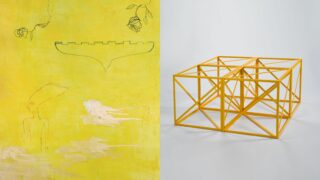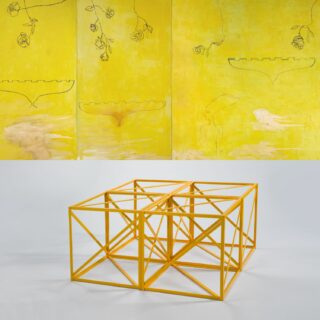 Always on display
Collection Exhibition of Saastamoinen Foundation
The collection exhibition of Saastamoinen Foundation, presents contemporary Finnish and international art. The Saastamoinen Foundation's Art Collection is one Finland's most prestigious collections of Finnish and international art. It is augmented regularly with new acquisitions. Saastamoinen Foundation is EMMA's founding partner and one of the museum's longest-standing collaborators. The foundation's collection was entrusted to EMMA as a deposit when the museum was founded. Today the collection comprises nearly 3,000 works owned by Saastamoinen Foundation and deposited at EMMA.
The concept of the exhibition featuring Saastamoinen Foundation's Art Collection at EMMA is being renewed. The exhibition will be renewed section by section, the first of which will open to the public on November 24, 2023. The new Dialogues exhibition is based on curatorial juxtapositions that showcase the foundation's recent acquisitions. The previously opened sections, Listening to Silence and Human and Nature, are still on display.
The exhibition also includes a media space equipped with EMMA's state-of-the-art technology, displaying Saastamoinen Foundation's new media art acquisitions. On view currently:
Wu Tsang: Anthem   6.9.2023–14.1.2024
The artist Jani Ruscica has curated an ensemble of three media works, first of which will be seen as a part of the Dialogues exhibition and the other two in the exhibitions media space during the year 2024.
Rashaad Newsome: Untitled (New Way) 24.11.2023–23.11.2025
Loretta Fahrenholz: Mashes of the Afternoon 31.1.2024–28.7.2024
Klara Lidén: The Myth of Progress (Moonwalk) 14.8.2024–12.1.2025
Dialogues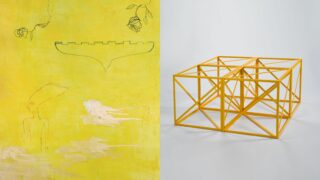 Dialogues introduces a new concept in the presentation of the Saastamoinen Foundation Art Collection. The exhibition features pairs or groups of works that engage in free dialogue with one another, encouraging visitors to compare and draw parallels between them. The exhibition is an invitation to engage in dialogue or conversation, that will hopefully foster myriad interpretations. The curation is a joint effort between art experts from EMMA and Saastamoinen Foundation, and the display will be reconfigured section by section with new groups of works. 
The artists featured in the first renewed section are Henni Alftan, Rasheed Araeen, Jesse Darling, A K Dolven, Giorgio Griffa, Åsa Hellman, Lynn Hershman Leeson, Roni Horn, Emma Jääskeläinen, Lucy McKenzie, Olli Keränen, Christine Sun Kim, Lee Lozano, Leena Luostarinen, Sandra Mujinga, Rashaad Newsome, Berenice Olmedo, Sini Pelkki, Silja Rantanen, Maja Ruznic, Kain Tapper, Rose Wylie and Haegue Yang.
Listening to Silence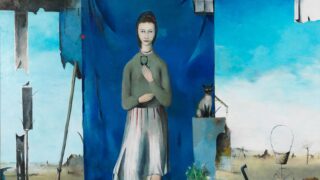 How does one listen to silence? Searching for silence is a part of being human. It can mean having a connection with the world inside or dialogue with yourself. We can also be silent together. Silence can be tormenting or soothing. Silence can be about saying nothing, keeping secrets or injustices inside. Happiness can be found in a silent meditative state, repetition or routines.
This part of the Touch exhibition has been built around Juhani Linnovaara's (b. 1934) painting Listening to Silence. Bringing together older and newer works of the exhibition highlights parts of humanity that are present throughout time. The painting is accompanied by works exploring the inner world of humans – past events, traumas and their aftermath, along with the joy of play. In silence, you can hear something new growing.
Human and nature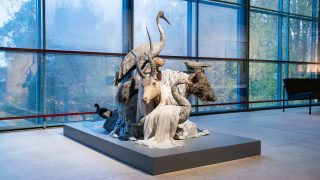 The section displays artworks with nature present in different ways. Humans are a part of nature and the animal kingdom, but the balance between us is often lost. It is said that human is the cruellest beast of all. For us, nature can be a source of income, an obstacle to be cleared, a scientific challenge, a place to relax or a riddle.
The relationship between natural and unnatural has become blurred during our time. It is hard to find a natural state with no marks by humans. Many artists, such as Latifa Echakhch, Jani Ruscica and Roland Persson, approach this complex relationship between human and nature.
Related content