Espoo Museum of Modern Art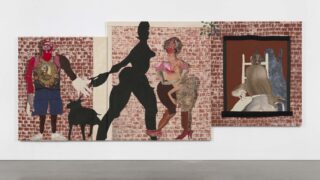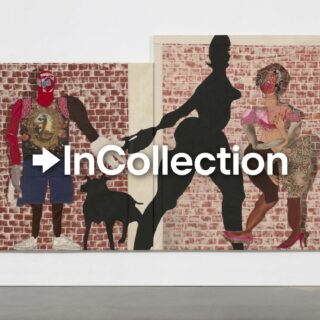 08.05.2024 - 04.05.2025
Tschabalala Self: Around the Way
Around the Way features multi-material paintings and sculptures by the American artist Tschabalala Self (b.1990), whose works will together form colourful spatial displays in EMMA's concrete-dominated exhibition space. Self's art often deals with the intersections of race and gender. The artist draws from her personal experiences as a Black American woman. She depicts bodies that are both exalted and objectified in Western imagery and art history. Through repetition, deconstruction and distortion of this imagery, she creates a new kind of narrative about the Black body.
Tschabalala Self regards herself first and foremost as a painter, although her pieces could also be described as collages or assemblages. She paints with various pigments, textiles and threads, and incorporates printmaking methods in her paintings. Self employs a distinctive method of mixing recycled fabrics with used materials and parts of old artworks, and she often draws details in her paintings with a sewing machine.
The exhibition is part of the InCollection series produced jointly by EMMA and Saastamoinen Foundation. As part of this collaboration, a new piece is commissioned annually from a visionary contemporary artist for the foundation's permanent collection. An exhibition is then curated around the commissioned piece to interact with the museum's architecture in a holistic dialogue. Self is the seventh artist to be featured in this unique series of commissions, which enriches the Saastamoinen Foundation's art collection with works by pioneering artists and offers artists the opportunity to create a compelling, curated exhibition designed especially for EMMA's space.
Tschabalala Self was born in 1990 in Harlem, NY, and lives and works in New York State USA. In recent years, she has held solo exhibitions at venues including Kunstmuseum St. Gallen (2023), Le Consortium in Dijon (2022), the Performa Biennial 2021 in New York (2021) and the Hammer Museum in Los Angeles (2019).
Related content