Espoo Museum of Modern Art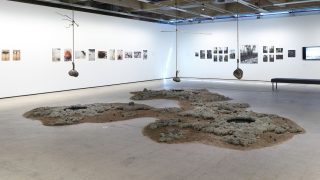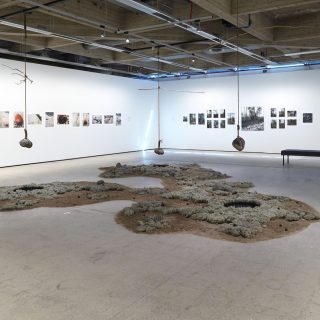 15.06.2016 - 04.09.2016
Turppi Group
EMMA hosts an exhibition of the Finnish Turppi Group (1982–1983) and their ground-breaking work in the field of video art this summer. The solo exhibition entitled Turppi Games 82-83 presents videos, documentary photographs, land art pieces and written documentation on the influential group of artists that was active during 1982 and 1983. The exhibition will run in EMMA's Areena space until 4th September 2016.
The first ever piece of Finnish performance art video is shown as part of the exhibition. The Turppi Group realised several land artworks during the Lehtimäki symposioum 1982,of which the environmental performance art video Earth Contacts, marked the first time the Turppi Group used a video camera to record their work.
Turppi Games 82-83 is part of EMMA's exhibition programme focusing on the early phenomena of contemporary art history. Stemming from an intrigue in rituals and ritualistic spaces, the activities of the Turppi Group in their own right paved the way for Finnish contemporary art. As is distinctive of contemporary art, the group combined various art forms to create environmental artworks, land art, installations, performance pieces and video artworks.
Turppi was a central driver in the emergence of Finnish video and performance art. Its members were Marikki Hakola, Lea Kantonen, Martti Kukkonen and Jarmo Vellonen, all alumni of the Fine Arts Academy of Finland school and Pekka Kantonen, who had studied theatre.