Espoo Museum of Modern Art
In Aporie – first monograph on Alicja Kwade's works available at EMMA Shop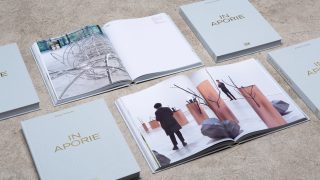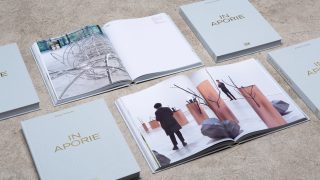 In Aporie is the first monograph on Alicja Kwade covering a wide range of her intriguing works. Kwade has never been never afraid to ponder complicated scientific and mathematical questions in her objects, sculptures, and installations, such as probability calculation, astronomical wormholes, the endless universe, and parallel realities.
The publication covers a wide range of her intriguing works. In addition to striking images, the monograph features articles by experts on her work, including Director of Copenhagen Contemporary Marie Nipper, EMMA's Chief Curator Arja Miller and Copenhagen University Geology Professor Minik Rosing. In Aporien has been published by Hatje Cantz in cooperation with Roulette Russe.
Read more about the publication and get yours from EMMA Shop.
Alicja Kwade's exhibition Trans-For-Men is on view at EMMA until April 28th 2019. The highlight is a a commission for the Saastamoinen Foundation's art collection by Kwade, the majestic Trans-For–Men (Fibonacci), 2018. The work reflects on interactions between people and nature, as well as investigating our relationship with nature from a broader, philosophical perspective. Read more about the exhibition Trans-For-Men.
Read more