Espoo Museum of Modern Art
Ingrid Orman, MA, MFA, has been appointed as Chief Curator in charge of EMMA's exhibitions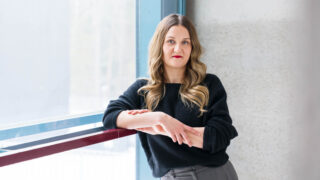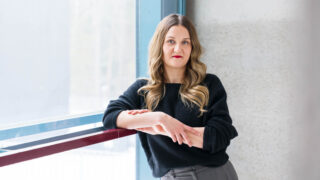 Ingrid Orman will assume the position of Chief Curator at EMMA – Espoo Museum of Modern Art on May 2, 2023. The position was filled through an open recruitment process organized in February after the previous Chief Curator, Arja Miller, accepted the post of Museum Director at HAM Helsinki Art Museum. A total of 29 Finnish and international candidates submitted applications.
EMMA's Chief Curator in charge of exhibitions is responsible for developing and leading the museum's exhibition projects. The Chief Curator leads the exhibitions team and is a member of the steering group. 
Ingrid Orman's merits include her well-defined vision for the future development of EMMA's exhibitions and her proven track record in project management, curating and collaboration with artists. Orman is currently a curator in the Exhibitions team, prior to which she was a producer and curator in the Education team. The positions she held before joining EMMA included that of head of programme at the Finnish Institute in Estonia. By training, she is an art historian and she holds an MFA in exhibition studies from the Uniarts Helsinki Praxis Programme. 
"Under Ingrid's leadership, I look forward to developing our exhibitions in an original and distinctive direction, weaving together EMMA's unique local characteristics and strengths with the polyphonic presentation of international art. I believe that both our Finnish and international visitors expect us to be bold pacesetters," says Executive Director Pilvi Kalhama. 
"I want to be involved in building the future of museums, and I believe that ethical responsibility is an issue that will acquire growing importance in the future. EMMA is well-positioned to be a pioneer in this respect. In my new role, I plan to focus on promoting diversity, ecological sustainability and polyphonic curation: the artists we choose to give a voice and space in our museum is decisive in shaping the narrative we are involved in building. EMMA has offered me the opportunity to develop a diverse professional skillset, and I look forward to deepening my contribution in my new role as Chief Curator responsible for exhibitions," Orman enthuses. 
EMMA is one of Finland's largest art museums. It is supported by the Espoo Art Museum Foundation. The focus of its collections and exhibitions is on Finnish and international modernism, contemporary art and design. 
Read more