Espoo Museum of Modern Art
Juhana Moisander's artwork Ethology of a Man premieres at EMMA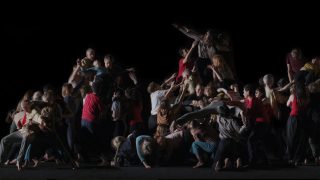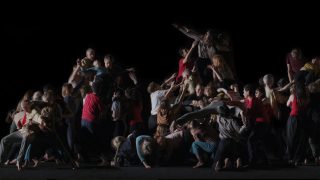 Juhana Moisander's new artwork Ethology of a Man (2019) is now on view at EMMA. The video installation examines models of human group behaviour that repeat themselves from one historical era to another.
The video installation was created in cooperation with a contact improvisation group and features a strong soundscape. The new work was selected on the basis of an open call held in spring 2018. It received a coproduction funding of 40 000 euros from The Promotion Centre for Audiovisual Culture (AVEK) and EMMA – Espoo Museum of Modern Art.
Read more and see the making of video of Ethology of a Man.
Read more