Espoo Museum of Modern Art
Lotta Mattila on making Michael Schilkin's work come alive at EMMA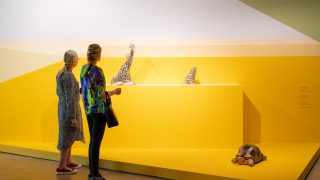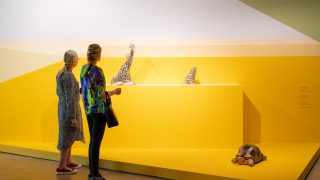 During the summer, EMMA will flourish with life as the museum introduces the exhibition Michael Schilkin feat. Lotta Mattila. The show features a wild selection of ceramic animal figures by artist Michael Schilkin, as curated by contemporary artist Lotta Mattila. Mattila, who is also known for her animal characters, will take part in the exhibition with her own new sculptures.
Teksti: Elena Sulin

"Why me?" was the thought that first came to contemporary artist Lotta Mattila (b. 1986). "I am not a curator, yet I was now being asked to put together the exhibition celebrating the work of artist Michael Schilkin (1900–1962) for EMMA – Espoo Museum of Modern Art."
Mattila, who mainly works with ceramics, is also an artist who has extensively focused on working with animal figures and shapes. Who better to curate a show to celebrate the lifetime work of ceramic artist Schilkin?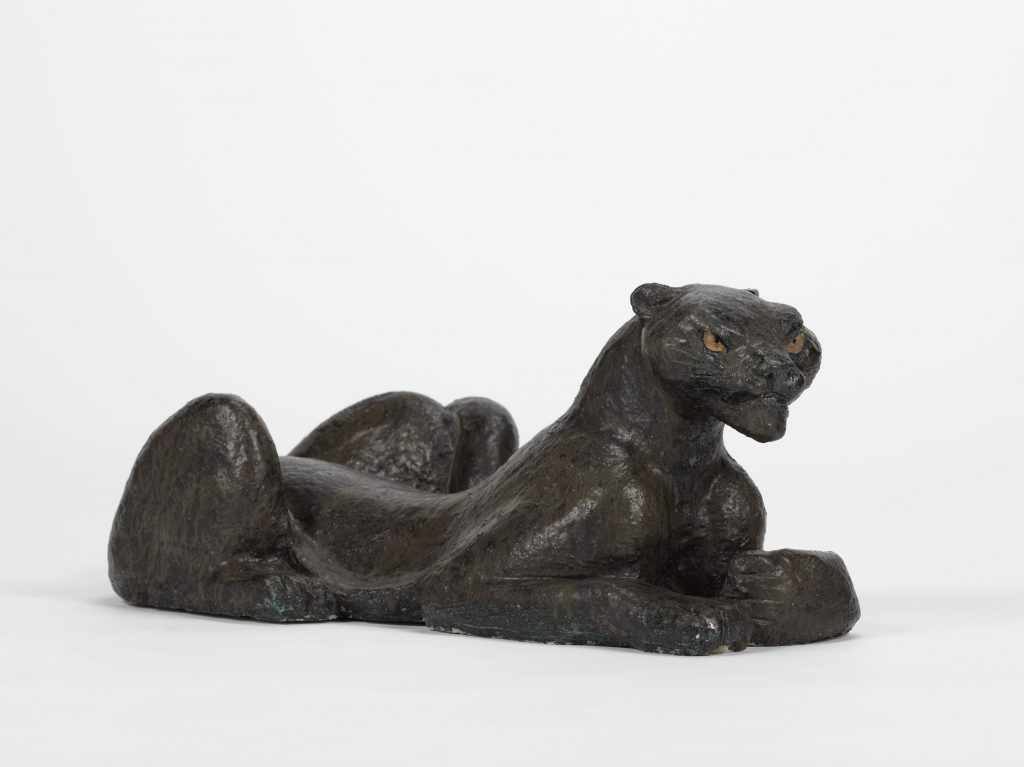 Russian-born Schilkin worked in Arabia's art department from 1936 until his death. While at Arabia, animals became the main motif of his works. He was able to capture their positions, movement and character with great skill.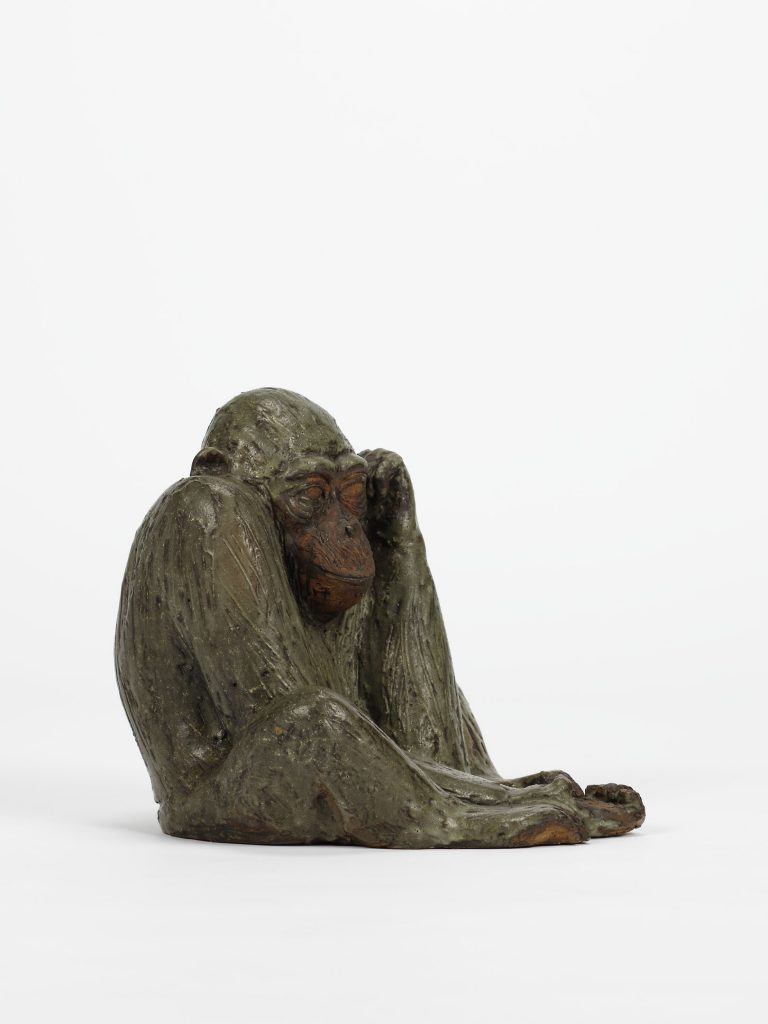 "I thought about the offer for a while and then realized that the way I, in my own work, explore the relationship between sculptures and space would in fact be a great fit," explains Mattila humbly.
"Having thought about it a bit more made me also realize that my fascination towards working with ceramic animals made me look at Schilkin's pieces with a certain, special admiration. This is then what I sought to show to the visitors of the museum."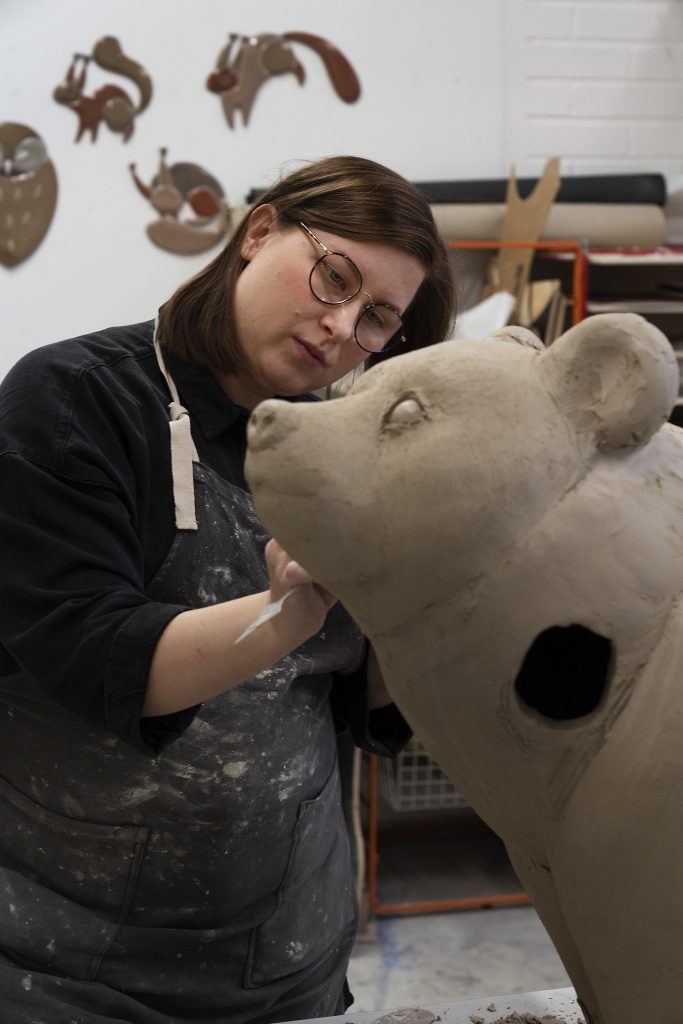 The exhibition, which is based primarily on the collection of commercial counsellor and collector Kyösti Kakkonen, is on display in connection with Bryk & Wirkkala Visible Storage.
The delightful environment of the space has also been designed by Mattila. "When I first started looking at the works by Schilkin and really exploring them, I noticed that our sculptures had several connections and similarities." Mattila was determined to bring the pieces to life and allow them to be seen as lively, spirited and slightly rough. "There was no way that I would have these works sit in a corner all dusty, drooping."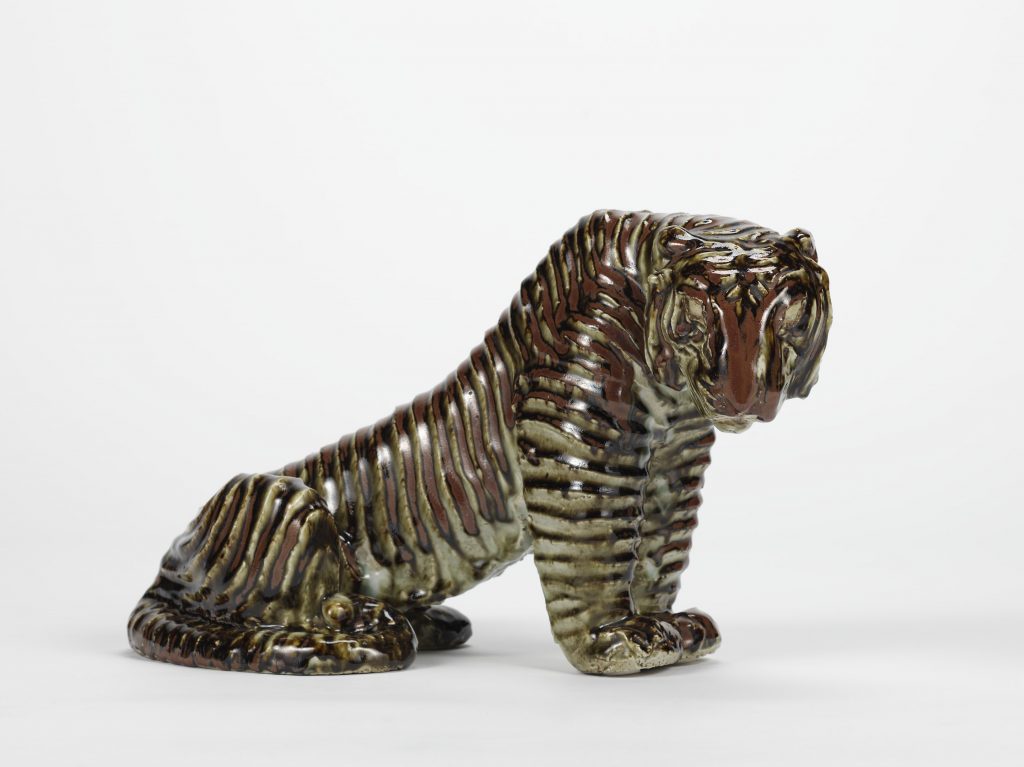 And this is where Mattila's work within the exhibition really comes into play. The artist is able to, through her own effort with sculpting animals, see the exceptional quality and rarity of the forms. "These figures really make my mind race! They fuel my imagination in a very powerful way." Mattila adds, "Looking at them, I am able to see their special characteristics and unique features, and through these I have been exploring the themes of storytelling and what it means to be alive."
This is something that Mattila has brought strongly to the design of the exhibition environment. Portraying a feeling of being alive and wild, the surroundings feature graphic murals where the colour scheme and the shapes allude to the desert, to the woods and to a wintery landscape

Intuitive method

There was nothing conventional in the way in which Mattila approached the project of curating and designing the show. "I must admit, I did not do a lot of research."
This does not mean that she did not dig into the work of Schilkin – she did – but the artist chose to start from a very personal point of view. She shares her own feelings and sentiments when coming into contact with the famous artist's work: "My ambition was not to pass on information but rather to make the visitor feel what I feel when I look at these incredible pieces."
According to Mattila, this is due to the clay, a material which really shows emotion. All pieces of the show are burnt ceramics, which allows for the surfaces to reveal the contribution of the artist. "I am from the more brick-like pieces especially able to see how Schilkin has taken a piece of clay and started banging on it."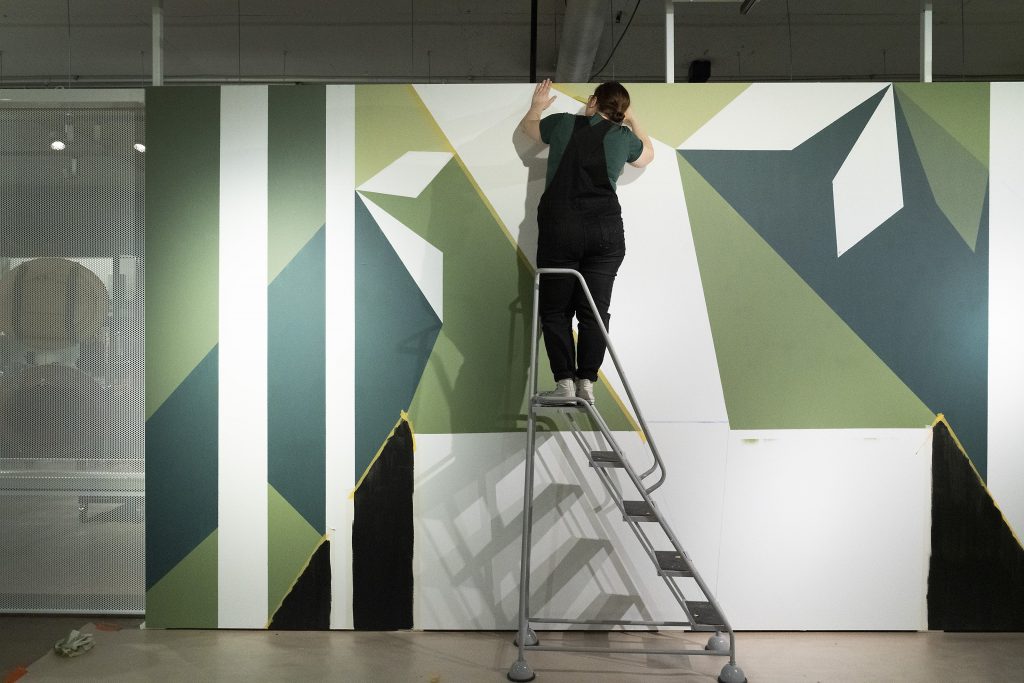 And this is what she has been determined to show the viewers. "These are not some bonny little pieces he has made. These are real sculptures with a lot of weight. Big, heavy paws and all. I hope people will see how they impress with their presence!"
Mattila's own contribution to the exhibition includes a jolly array of animal sculptures. The selection will portray a new piece featuring two bear brothers, a baboon from a private collection, several squirrels – and a badger. According to Mattila, all of the works have been selected with a single purpose in mind. Her animals are there to support and highlight the prestigious work of Schilkin. "These animals embody myself and the fellow viewers; we are all here to admire his work."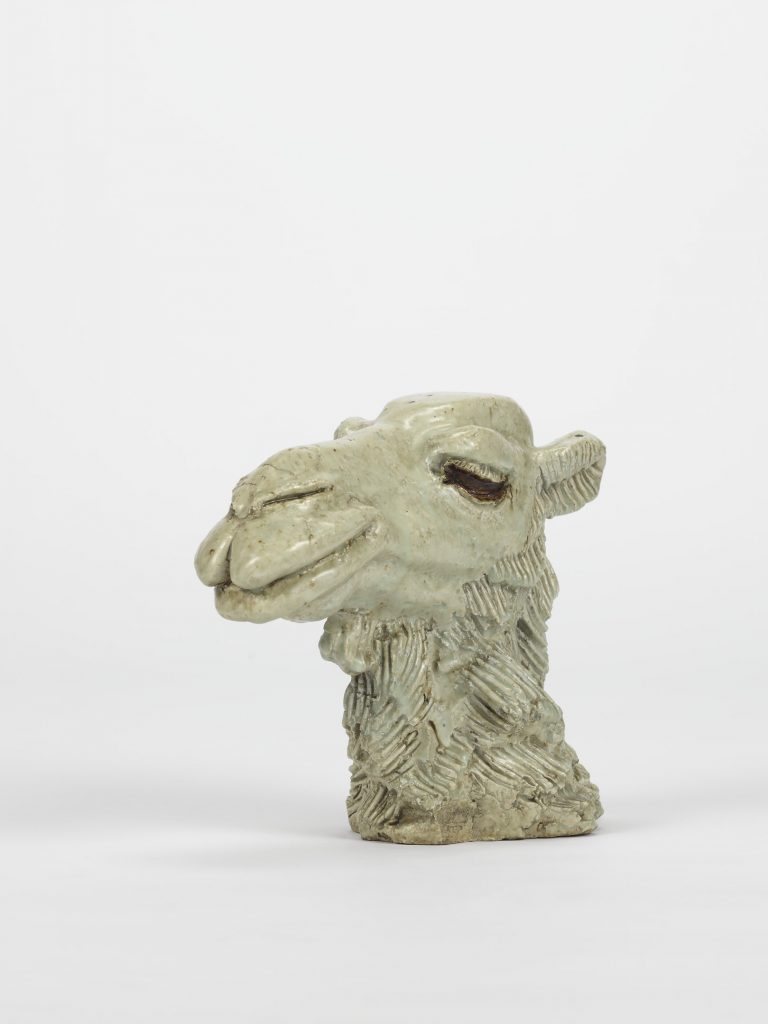 The interaction between the works is remarkably strong. The bear brothers portray the part of visitors who might be children, inquisitively looking at Schilkin's animals. Her baboon has been set side to side with his monkeys, while the badger browses the exhibition alone. And the squirrels? They are climbing the high pillars like trees in the woods, marvelling at Schilkin's work.
Mattila did not want to place sculptures on more pedestals. The climbing squirrels are an homage to the thing Mattila finds most in common with her and Schilkin's work: movement and dynamism. "Being anatomically correct is not the most important aspect of our work. What remains true is being fully moving, fully alive."
This post was done in collaboration with EMMA and Helsinki Design Weekly, but all thoughts and editorial content are Helsinki Design Weekly's own. Like everything at Helsinki Design Weekly, partner content is carefully curated to make sure it's relevant to their readers.
Read more