Espoo Museum of Modern Art
Maija Blåfield's award-winning The Fantastic on display at the Touch exhibition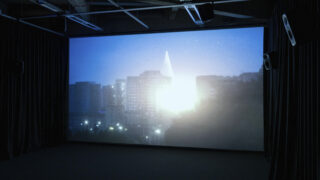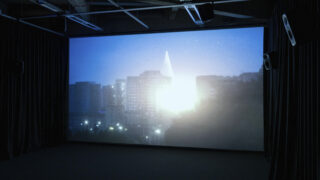 Maija Blåfield's short film The Fantastic is the final part of a series of three media works displayed at the Touch exhibition this year. The work is on display at EMMA's media space until 22 January 2023.
The Fantastic is a work on the relationship between imagination and reality. In the short film, North Koreans describe how they imagined the rest of the world, based on Western films smuggled into the country. Maija Blåfield's work combines documentary footage with visual effects in an impressive way, forcing the viewer to question what is reality and what is illusion. At the same time, The Fantastic overthrows the setup of Westerners peeping at life within a closed state.
"Maija Blåfield's film is a take on how the human perception of reality is shaped. It explores how especially art and culture, film in this case, take part in the creation of worldviews and alter them. It also sheds light on the thin line between reality, interpretation and illusion," says Laura Eweis, curator of the series.
Maija Blåfield (b. 1973) is an award-winning contemporary artist and film director from Helsinki. Her works often address the ambiguity of experiencing reality. The Fantastic has been awarded at several festivals and was also nominated for the 2020 Jussi Award for Best Short Film.
Read more