Espoo Museum of Modern Art
The Touch exhibition will be renewed in July – You still have time to see these works!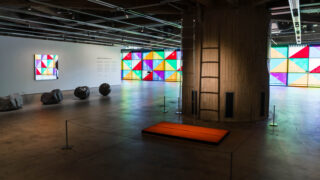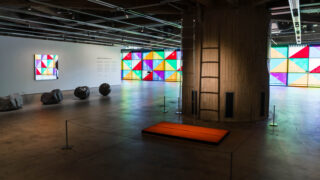 The Human, Architecture and Built Environment entity, which forms part of the Saastamoinen Foundation Collection Exhibition, will be refreshed this summer with the addition of Dora Budor's The Preserving Machine, an immersive installation that will take over the exhibition space. The work will be a part of In Search of the Present, a group exhibition opening to the public in August, which explores the relationship between humanity, nature and technology.
The soon-to-be-renewed Human, Architecture and Built Environment entity addresses the human-built environment, architecture and their links to such things as geometrical patterns. The exhibition features many visitor favourites, which you can you still catch before they leave on 17 July! 
Works by the following artists will be rotated: Elina Brotherus, Olafur Eliasson, Susanne Gottberg, Radoslaw Gryta, Tommi Grönlund & Petteri Nisunen, Nanna Hänninen, Artor Jesus Inkerö, Ola Kolehmainen, Vladimir Kopteff, Alicja Kwade, Tatsuo Miyajima, Pekka Nevalainen, Silja Rantanen, Hans Rosenström and Maaria Wirkkala. 
The renewal is a part of the In Search of the Present which extends to the Touch exhibition. The Saastamoinen Foundation has purchased a large installation by Dora Budor entitled The Preserving Machine, as well as works by Sondra Perry and Jaakko Pietiläinen, all of which are linked to the themes of the In Search of the Present exhibition. The exhibition opens on Saturday 27 August.
Read more