Espoo Museum of Modern Art
The wait is over! EMMA opens its doors on Monday 3 May 2021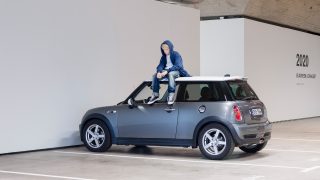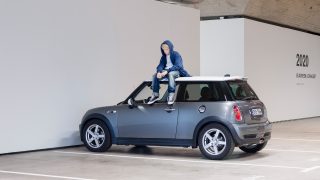 The public has a unique and also last chance to view Elmgreen & Dragset's much publicised exhibition 2020 for one more day with an advance ticket. Marking the 25th anniversary of the world-famous artist duo's collaboration transforms EMMA into a surreal car park. The show will open for one more day when EMMA again welcomes visitors next Monday, thereby joining other foundation-supported museums in the greater Helsinki area that have partially opened their doors to the public. You can visit 2020 and other EMMA exhibitions by purchasing an advance ticket online from the EMMA Shop. To ensure the safety of our visitors, we are limiting the number of tickets.
Elmgreen & Dragset's exhibition period has been extended by one more day to offer the public a chance to experience the spectacular show in the nick of time when EMMA reopens on Monday, 3 May at 12 noon. Although the museum is now open, the visit will be slightly different than before. EMMA, EMMA Shop and Cafe Zoceria WeeGee will be open, but the WeeGee exhibition centre and its other facilities will remain closed for the time being. Because of coronavirus restrictions, we admit a limited number of visitors to the exhibition at one time. EMMA will admit 100 visitors per hour. With its 5,000 square metres of exhibition spaces, EMMA is, by area, the largest museum in Finland and provides an environment where you can enjoy art safely and with appropriate distancing. 
You can purchase an advance ticket online from the online EMMA Shop for the viewing time of your choice (linkki verkkokauppaan). Museum Card holders and others entitled to free admission should also book a visit from the shop. Visitors with a card entitling them to free admission may be asked to present the card upon entry to the museum. Having been closed for a long time, EMMA hopes to welcome as many people as possible. The museum will therefore be exceptionally open every day, including Mondays. Until further notice we will be open Monday through Friday from 12–19 (linkki aukioloaikoihin) and on Saturday and Sunday from 11–17. Cafe Zoceria WeeGee has its own opening hours, which can be found on their website (linkki). 
If you have any questions, EMMA Shop customer service is available at:
+358 43 825 4972
shop@emmamuseum.fi
Read more