Espoo Museum of Modern Art
Paletti meeting and workshop studio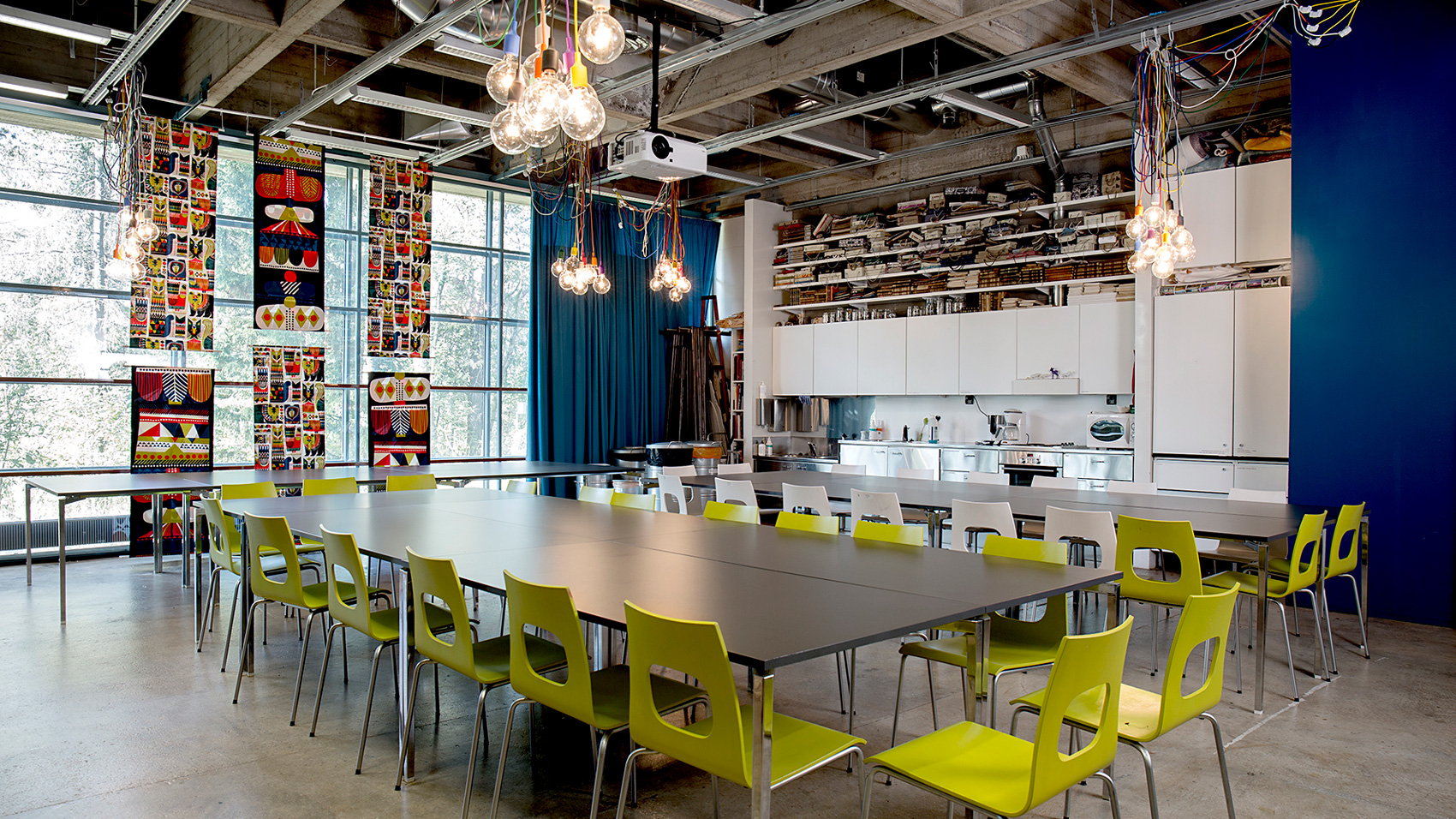 Unleash your creativity! Book Paletti for a meeting or workshop for a small group of participants – ideal for a workplace recreation day.
Add life to your office meetings by hosting your team in Paletti, a workshop with panoramic windows offering stunning views of the surrounding woodlands and the iconic Futuro House. The space is ideal for meetings and workshops for 20 or fewer participants.
You are welcome to book catering services from Lumière WeeGee. The cost of renting the space includes two-for-the-price-of-one admission to the exhibitions. One of our experts will be happy to give a special art-themed opening address on request. The fully accessible space is equipped with conferencing technology and free Wi-Fi. The space can be booked any time between 7 am and 10 pm.
Prices from €250/4 hours
Rent includes 24% VAT.
Kuva: Ella Tommila / EMMA

Kuva: Ella Tommila / EMMA

Kuva: Ella Tommila / EMMA