Espoo Museum of Modern Art
KULPS Culture Path for high school students – Art is for me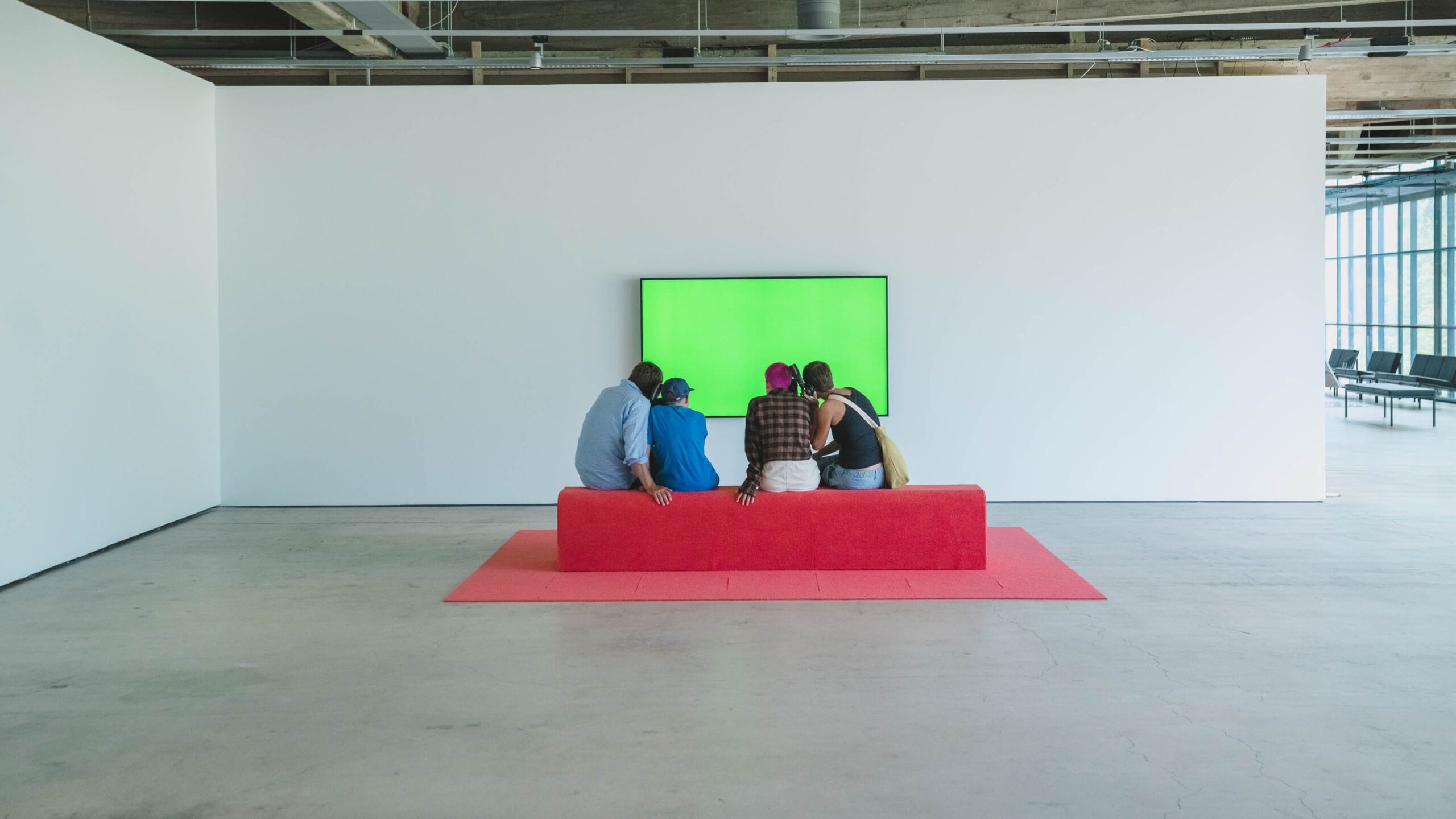 Come to experience art and design at EMMA! This KULPS programme for high school students invites you to be inspired by art and explore its many themes.
Have a look at the materials on this website first, before you visit the museum to complete the assignments. Remember that viewing art is always a personal experience. There is no right or wrong way to interpret a piece of art. Many people find that art helps them think more creatively and allows them to find different ways of looking at the world. We believe that art can be a tool for both well-being and self-expression. Art can make a difference, and it can support sustainable and responsible thinking.
The KULPS Culture Path programme is in three parts:
1. Watch the video before your visit to the museum. It will give you tips on how to view and experience art.
2. Visit EMMA on your own.
3. Complete the assignments to explore in greater detail the works that you find interesting.
There are several exhibitions of art and design at EMMA. Click here to see what is on right now.
1. Video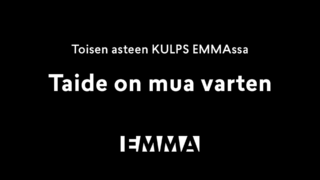 2. Instructions for your visit
Begin by watching the video on this page. It will give you tips n how to view the artworks in the museum. Also, have a look at the assignments, they will help you make the most of your visit to EMMA.
When you arrive at the WeeGee Exhibition Centre, first leave your coat and bag in the cloakroom. Then go to the WeeGee ticket office and tell them you are coming for a KULPS Culture Path visit to EMMA. You will get a receipt that lets you through the museum gate. The first floor of the museum houses the Collection Kakkonen display of ceramics and glass art. The collection exhibitions and the temporary exhibitions are on the second floor. Artworks in the Touch exhibition can be particularly useful for completing the KULPS assignments.
3. Assignments
These assignments are designed to help you explore three works of art in detail. You can complete them in any way you like: by writing, by making a video, or by creating a picture.
1. Choose one work of art in the exhibition that you feel is making a statement. Describe the work and the statement. Is the statement personal, or is it social or political? What are the things in the work that make you think about the statement?
2. Find a work that awakens some emotion in you. The emotion can be clear and strong, or it can be subtle and quiet. Describe the work in detail and also the emotion that it makes you feel. Can you think of another kind of artwork that could express the same emotion?
3. Find a design object that feels familiar to you, either because of its shape or its purpose. Imagine seeing the same object after a period of 50 years: what would it seem like then? Would its material, its purpose or its appearance seem different to you? Would it still serve its purpose? Would you change something in the object to make it more sustainable?