Espoo Museum of Modern Art
Artist interview: Jasmin Anoschkin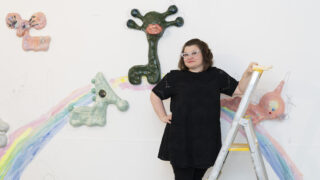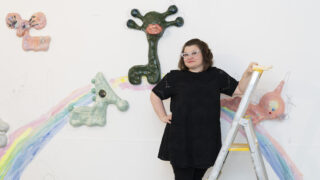 On the interview video artist Jasmin Anoschkin tells about her work The Birth of the Random Species (2022), which was commissioned to Espoon keskus Family Centre.
Jasmin Anoschkin is a Helsinki-based sculptor, who often uses ceramics and wood in her imaginative pieces. The piece at the family centre is a part of EMMA – Espoo Museum of Modern Art's collection and is one of its countless public artworks that can be seen across Espoo. 
Put on English subtitles from the cc icon in the bottom of the video.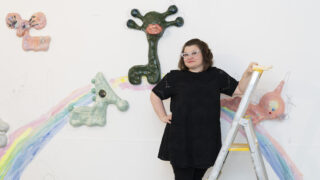 Espoo's first Family Centre has recently been opened in Espoon keskus. The new Family Centre brings under the same roof children's, youth's and family services. The City of Espoo commissioned art from EMMA – Espoo Museum of Modern Art to the Family Centre's premises, which were under construction. The purpose of the art is to bring joy to those living and working on the premises.
Espoon keskus Family Centre now features a range of Finnish art from different periods. The art selection curated by EMMA includes 44 works from the Saastamoinen Foundation Art Collection and a new work designed for the Family Centre and created by Jasmin Anoschkin.
Read more